Skip photo gallery bellow
Introduction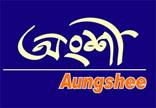 From the study, it has been observed that only credit cannot ensure the permanent positive economical change of targeted people. Keeping the view in mind Micro Enterprise Development Program (MEDP), one of the major programs of YPSA has been providing technical support along with credit support to the micro entrepreneur. Through experience it is realized that the main obstacle to develop entrepreneurship is marketing. Grassroots entrepreneur does not know how to marketing and how to compete with big entrepreneur. As a result they are losing their inspiration to be a good entrepreneur. Realizing this importance of product marketing YPSA has been giving the priority to marketing the grassroots entrepreneur's product through MEDP. For assisting the marketing of grassroots entrepreneur's product YPSA already established 2 display and sale centers namely Aungshee with the support of ILO and Action Aid Bangladesh at Chandgaon R/A and Sitakund of Chittagong respectively. Through these centers products of entrepreneur is being displayed and sold among the local and foreign customer.
Goal of Aungshee
Enabling Grassroots entrepreneur economically sustained through assisting marketing their product.
Objective
To assist Grassroots entrepreneur through increasing demand and quality of their product
Ensuring proper price of product along with product advertisement
Duration: From 2004 –On going
Target beneficiary
Any grassroots entrepreneur can use this center for marketing their product but the following will be given priority
Women Entrepreneur of MEDP under YPSA
PSCP (Participatory S & C Program) group member of YPSA
Entrepreneur of EDFC (Enterprise Dev. Forum Ctg.) member organization
Any other Entrepreneur who are involved with NGO
Major Activities
Producer group development
Embedded BDS to grassroots entrepreneur
Linkage for product development
Product Marketing
Participate in the fair
Assisting for registration with concern authority
Record keeping and accounting.
Conclusion
These centers have been established as commercial basis, the Aungshee will follow so all types of commercial activities. Though initially these centers are focusing on local market but in long run there is a plan to catch up foreign market through exporting. Besides this, efforts are continuing to shift the Aungshee from Chandgaon R/A to any suitable commercial center of Chittagong. To meet up this objective Aungshee has been participating in local and International trade fair.