Dress Making and Tailoring Course.
Computer Office Applications
Background
YPSA and Youth connectivity:
The youth community makes up half of the world's population. With a view to creating worldwide awareness about this youth community and to ensure youth participation in development programs, the UN General Assembly on 3rd November 1978, according to its resolution no. 33/7, declared the years 1981-90 as Youth Decade and 1985 as International Youth Year.
Being inspired by the spirit of International Youth Year some socially conscious youths of Sitakund Upazilla under Chattogram District of Bangladesh began to motivate and organize the youth community to establish a development organization. In this way, on 20th May 1985 by active initiation of the socially conscious youth, a social development organization called YPSA (Young Power in Social Action) began its course of participation in the development process.
YPSA is a voluntary, nonprofit, nonpolitical organization for sustainable development registered with the different departments of the People's Republic of Bangladesh.
YPSA is working with the six thematic areas of HEALTH, ECONOMIC EMPOWERMENT, HUMAN RIGHTS AND GOOD GOVERNANCE, EDUCATION, ENVIRONMENT AND CLIMATE CHANGE , DISASTER MANAGEMENT.
YPSA has four cross cutting issues to emphasize in integration and synergy across six thematic program areas. The cross cutting issues are working as useful strategy to simultaneously contribute to the thematic areas as well as being important for its own sake.
YPSA committed to ensure following the four cross cutting issues throughout its program. In that context, YPSA is committed towards leadership development and empowerment of the youth community and they represent one third population of the nation.
YPSA believes that youth needs proper guidance and motivation & Skills so that they can guide themselves now and the nations in the future.
YPSA YES Center: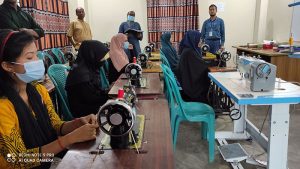 Bangladesh has a young energetic community, what we need is to fit them into human resources so that they can accelerate the growth momentum of Bangladesh to meet the SDG Goals in 2030. The traditional classroom learning is not enough to compete in this technology driven world. Vocation and Technical education in Bangladesh can play important role through develop and supply the mid-level manpower as per the national and international labour market demand.
The students of Cox'sbazar district need to gather knowledge and skills comparison with the global demand and trends to perform well in their workplaces. The outstanding technological progress is transforming the way we live and work. Hence, technological and digital skills are no longer an option. Meaningful engagement of youth through technical skills can be the effective solutions. YPSA firmly believes Youth are the powerhouse of the nation.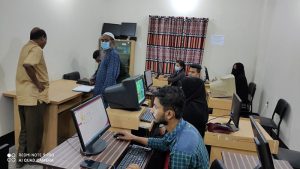 To promote and facilitate the technical and vocational skills training for the youth from poor and hardcore poor, youth with Indigenous and small occupational class, youth with disabilities, youth with disabilities, youth from Marginalized /'excluded' community, youth from displaced and Refugee community, Youth from High risk & vulnerable group in the Cox's Bazar district.
To transform the youth force into action, YPSA has taken the initiative to establish the technical training center in Cox's Bazar.  YPSA Yes Center (Youth Empowerment and skills center) is the link organization of YPSA Which is facilitating the "Computer Office Applications and Dressmaking and Tailoring courses" under the Bangladesh Technical Education Board (BTEB).
Goal :
YPSA Yes center envisions a society with the technically skilled human resources where youth's rights are ensured.
Objectives:
To build capacities on technical and vocational skills for the Youth in Cox's Bazar District.
Target People: 
# Youth from poor and hardcore poor,
# Youth with Indigenous and small occupational class,
# Youth with disabilities,
# Youth from Marginalized /'excluded' community,
# Youth from High risk & vulnerable group
# Youth dropped out from any educational institution.
# Vulnerable and Marginalized youth will get special opportunities in this center.
Training Course:
Computer Office Applications.
Dress Making and Tailoring Course.
---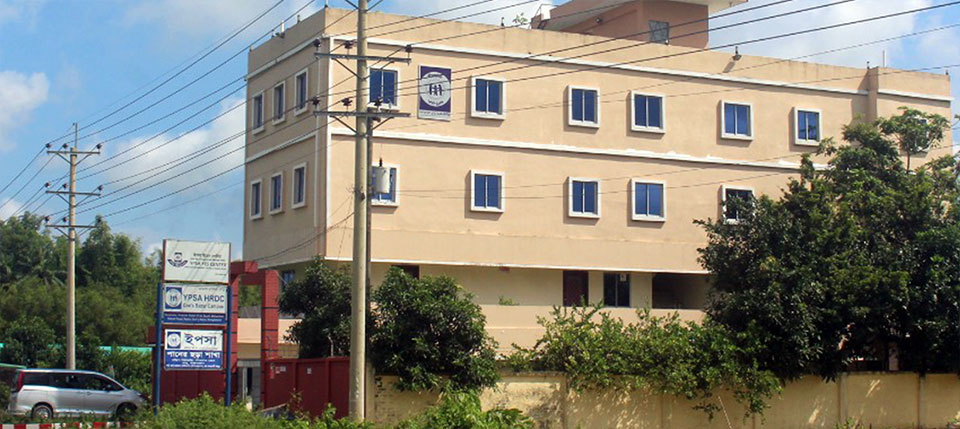 YPSA HRDC Cox's Bazar Campus
Paner Chara, South Mitachari,
Teknaf Road, Ramu, Cox's Bazar, Bangladesh.
Contact Person:
Mr. Yousuf Ali
Designation : In-Charge of YPSA-YES Center, Cox's Bazar.
Name of Organization : YPSA (Young Power in Social Action)
E-mail :
ypsayescentercox@gmail.com, yousufypsa.org@gmail.com
Mobile Number : +88 0133 0695 066 (Call time: 09:00AM-05.00PM)