Voice of America Bangladesh representative and Coordinator of Voice of America Fan Club Mr. SM Jahurul Alam visited first community radio of Chittagong led by YPSA Radio Sagor Giri FM 99.2 on 21 September 2013. He attended a meeting organized at YPSA HRDC Sitakund Campus.
"Radio Sagor Giri plays important role on improvement of rural livelihood, raising awareness on several issues like poverty, agriculture, gender inequality, education, hygiene and sanitation, climate change, social problems etc.  It has been an appropriate medium that has facilitated an interface between duty bearers and rights holders" speakers said in the meeting.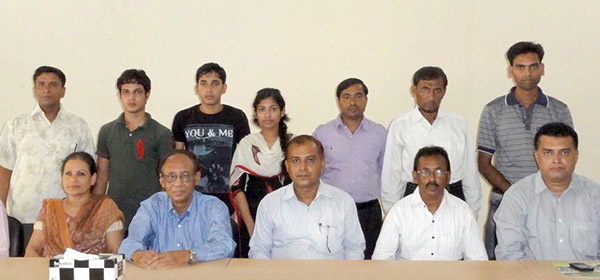 Mr. Shah Sultan Shamim, Station manager of Sagor Giri moderated the meeting while Mr. Md. Arifur Rahman, Chief Executive of YPSA, Mr. Abu Sufian Chowdhury, Editor of Mitali, Mr. Solaiman Azad Bhuiyan, Feni Representative of Voice of America Fan Club magazine delivered their speech in the meeting.