YPSA organized a two-day human rights training workshop at Shanta Niloy(A Shelter Home for the trafficking survivors), Cox'sbazar from 26-27 December, 2013. A total of 16 enrolled trafficking survivors from different area of Cox'sbazar and Chittagong district have participated in this training.   Definition and history of human rights, Universal Declaration of Human Rights, types of human rights are violating in Cox'sbazar as well as in Bangladesh, how and where a survivors or a citizen can claim their rights, role and responsibility of duty bearer and right holder, what the main concern of violation of human rights in Cox'sbazar area,  What the role of a survivors are etc. were discussed in the workshop.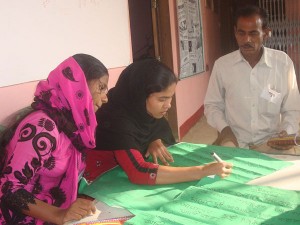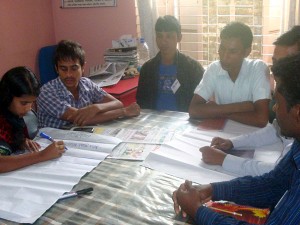 All participants gave their opinions to prevent unsafe migration through the sea (Bay of Bengal) and violence against women and children in Cox'sbazar. All training participants decided to work  stopping unsafe migration and violence against women at Cox'sbazar.
Program Manager Md. Sirajuddin Belal and Counselor cum Shelter Manager Mrs. Hosna Ara Rekha of YPSA-ACT Program were the key facilitators of this training.