A partnership agreement was signed between GCERF (Global Community Engagement and Resilience Fund) and YPSA (Young Power in Social Action) at Padma (State Guest House), Dhaka for implementing the project titled "Community Engagement in Countering Violence Extremism in Cox's Bazar". YPSA has been awarded as one of the Principal Recipients in Bangladesh after following very competitive and systematic processes by GCERF and Country Support Mechanism (CSM).
Under this partnership agreement, different initiatives will be implemented by YPSA and its partners at Cox's Bazar District. The target populations of this project are unemployed and dropout youth, students of different educational institutions and women of Cox's Bazar District. The project will also work with Local Government institutions, civil society organizations, Community based organization, local media, faith based organizations and different local social forums as change agent.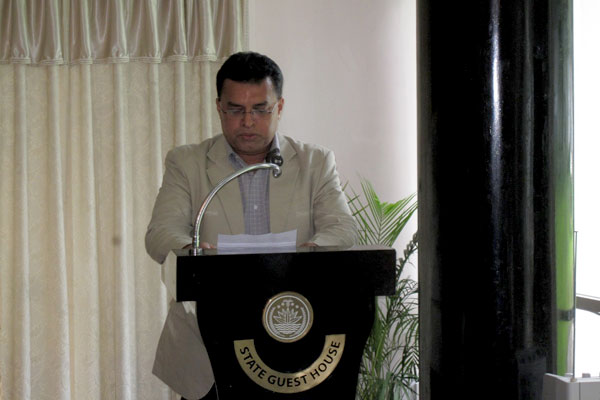 Dr. Khalid Koser from GCERF, Foreign Secretary of Bangladesh Government Mr. Shahidul Haque, and near about 30 Ambassadors and foreign delegates were present on that occassion. Md. Arifur Rahman, Chief Executive and Khaleda Begum, Team Leader, represent YPSA in this prestigious signing ceremony.
Mr. Shahidul Haque, Foreign Secretary of Bangladesh Government gave welcome speech. Dr. Khalid briefed on the GCERF and initiatives taken by Bangladesh during his speech. EU and USA Ambassador also delivered encouraging speech on this occasion and Md. Arifur Rahman gave his speech mentioning project initiatives to be implemented in the coming three years.