YPSA Consortium will carry out a baseline survey of CEVEC project (Community Engagement in Countering Violent Extremism in Cox's Bazar), aiming at gathering qualitative and quantitative information about the status of the project so as to set up realistic performance targets, to monitor progress during the implementation of project against the identified benchmarks, to measure the outcomes and impact of the project after a certain period and also to identify issues and locate groups within each location that need specific attention during the project implementation.
Ms. Khaleda Begum. Team Leader of YPSA CEVEC Consortium highlighted the importance of baseline study while she was giving opening speech in an orientation program on baseline study held on 30th October, 2016 at YPSA HRDC, Ramu, Cox's Bazar.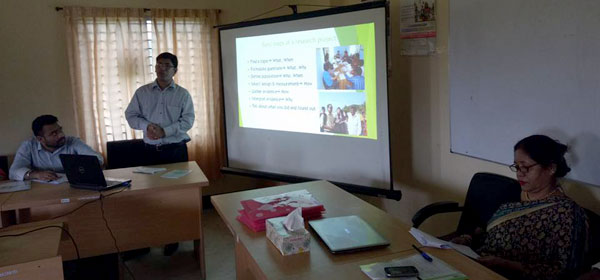 Mohammad Shahjahan, Focal Person of YPSA CEVEC Consortium project briefly summarize the goal and objective of CEVEC project. He said that CEVEC project implemented in three countries around the world like Bangladesh, Mali and Nigeria and YPSA achieved this project first ranked among the three countries. He also said that being effectively the first step in the activity's M&E system, the baseline study will be an early element of the activity monitoring plan. The baseline study of CEVEC project will be assess and understand the socio-economic conditions and vulnerabilities of the drop out and unemployed youth, students, and women groups as well as to know their perception of potential risk to violent extremism.
After the speech of YPSA CEVEC Consortium focal person, Prabal Barua, M &E Officer of YPSA CEVEC project delivered the presentation of Baseline Survey Study Concept and its importance in CEVEC project. He presented the categories of data collection for completion of baseline study and key baseline study questionnaire.
After that Morshed Hossan Molla, Associate Research Officer of YPSA KM4D department delivered the guideline presentation for interviewers to successful completion of baseline study. He and Shafinur Nahar, Associate M&E Officer, YPSA have taken the feedback of training participants about the baseline questionnaire.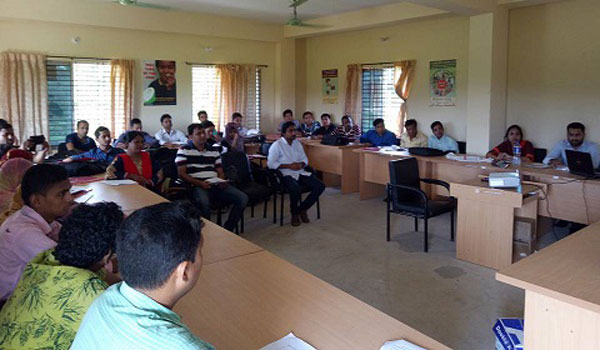 Program Manager; Field Officer and Field facilitators of YPSA Consortium members YPSA, Help Cox's Bazar, Jago Nari Unnyan Sangstha (JNUS) and Society for Health Extension & Development (SHED) participated in the training workshop.
Baseline study of CEVEC project started from 3rd November in Teknaf, Ukhiya, Kutubdia, Maheskhali, Chakaria, Pekua, Ramu and Cox's Bazar Sadar upazila under Cox's Bazar district where the main target population will be 1155 representatives from drop out and unemployed youth of age between 18 to 35 years, students of different educational institute under the age between 15 to 22 years and women of different aged.