YPSA Community Engagement in Countering Violent Extremism in Cox's Bazar (CEVEC) Consortium organized a Roundtable meeting on "The role of civil society in curving Violent and Extremism" which was held at the Uni Resort, Kolatoli, Cox's Bazar, on December 28, 2016. Top Officials of government and non-government organizations, educational institutions, women's organizations, along with representative of civil society and media houses attended the meeting.
Participants thanked YPSA Consortium for the time befitting project.
Mohammad Shahjahan, Focal Point of YPSA CEVEC Consortium, in his inaugural speech briefed about the background of the project, involvement of Bangladesh government with it. He also introduced the audience to the donor agency GCERF.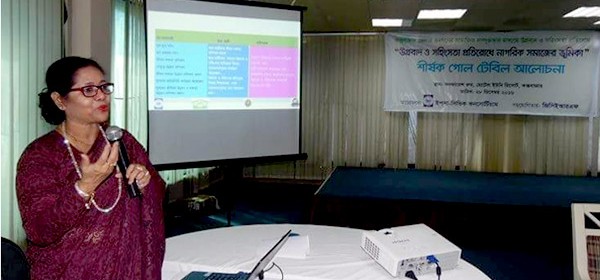 Team Leader Ms. Khaleda Begum described the progress of the project activities.
Discussants emphasized that the government, non-government and civil society organizations and people from all walks of life should work together to countering violent and extremism.
Discussants at the meeting also underlined strong family bondage, moral and religious education, elimination of unemployment, income generating opportunity, awareness building in educational institutions and formation of public opinion to counter violent and extremism. In the house, all participates expected that it will help to achieve goals in the process of project implementation.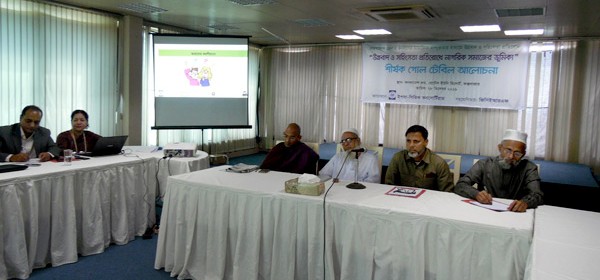 Deputy Director of Youth Development Md. ShahidUllah, Deputy Director of Islamic Foundation Khwaja Ahmed Miaji, Residential Director of Ramu Central Buddhist Monastery Ven. Progyananda and Principal of Cox's Bazar Hashemia Aliya (Kamil) Madrasah Md. Muhibullah were present as Special guests.