A 3-day Training of Trainers (ToT) on Leadership Development held on 28 March-30 March, 2017 at YPSA HRDC Training Centre, Chittagong which was organized by YPSA CEVEC Consortium under the project "Community Engagement in Countering Violent Extremism in Cox's Bazar" supported by Global Community Engagement and Resilience Fund (GCERF).
Md. Arifur Rahman, Chief Executive of YPSA inaugurated the 3 days ToT with members of YPSA Consortium team (YPSA, SHED, Help Cox's Bazar and JNUS). He said that YPSA is the pioneer organization for working countering violent extremism issues in Bangladesh. He also said that People in Bangladesh are peaceful. They have been living with peace and harmony for a long time. But sometimes some opportunists and self-seeking people make mischievous moves to break the social harmony and peaceful co-existence.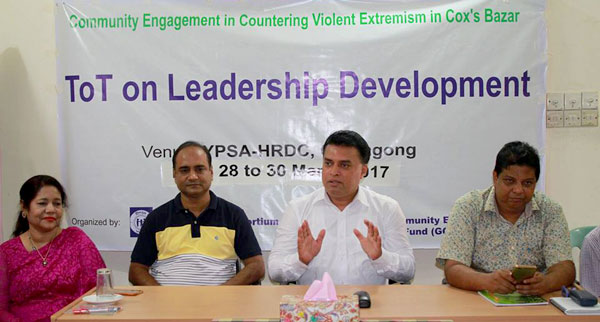 Ms. Khaleda Begum, Team leader of YPSA CEVEC Consortium moderated the opening day of the training, while Md. Mahabubur Rahman, Director (Social Development), Palash Chowdhury, Director (Finance), Mohammad Shahjahan, Deputy Director, YPSA and Focal person of YPSA CEVEC project, Gazi Md. Mainuddin, Manager, HRM&D delivered their speeches. They said that CEVEC project not only aims to implement in eradicating violent extremism, creating social harmony, redressing employment and healthy mental and emotional development of young and community people. If the project activities will successfully implement in the field level, it is hope to reduce violent extremism from Cox's Bazar district and the community engagement model of this project will be spread in all over the Country.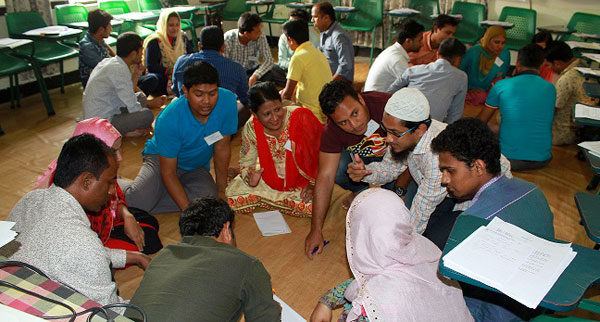 Objective of this training is to build capacity for enhancing their Leadership skill development; improve upon or develop attitudes necessary for leading, motivating and mobilizing for community action; develop a joint as well as an individual plan for Leadership Development within one catchment area and identify the signs of radicalization and serve as a force multiplier effect in communities to prevent violent extremism.. Shahidull Islam, Program Coordinator (Campaign & Partnership), Rajat Barua, Program Coordinator ( Training), Prabal Barua (M &E Officer), Tawhid Murad ( MIS and Documentation Officer) and Farhana Idrish of  YPSA facilitated the ToT.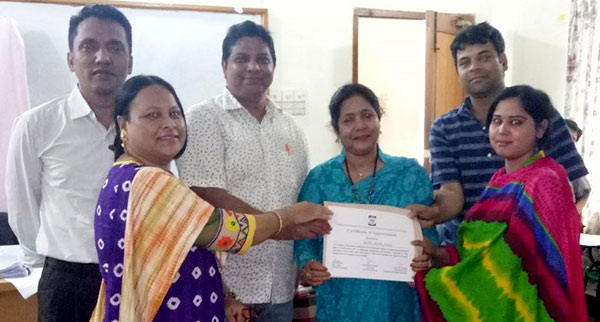 During the ending ceremony of the ToT on Leadership Development, training participants were received the certificates of appreciation from Mr. Palash Chowdhury, Director (Finance) of YPSA. At that time Ms. Khaleda Begum, Team Leader; Roksana Begum, Finance and Admin Manager, Mr. Enayet Mowla of YPSA CEVEC Consortium were also present in there.