A 3-day Training of Trainers (ToT) on Life Skill Education for the students was held from 21 to 23 August, 2017 at Moheshkhali Upzila Parishad Auditorium which was organized by YPSA CEVEC Consortium under the project "Community Engagement in Countering Violent Extremism in Cox's Bazar".
Ashek Ullah Rafique, Honorable Member of Parliament, Constituency Cox's Bazar-2   inaugurated the 3 days ToT workshop. He said that Governments alone cannot address violent extremism without multi stakeholder approach. He emphasized that the government, non-government and civil society organizations and people from all walks of life should work together to countering violent extremism. If the project activities will successfully implement in the field level, any kind of violent extremism can be prevented in Cox's Bazar district and the community engagement model of this project will be spread in all over the Country.
He also said that Students are the main targeted group of this project and we are very happy to know that YPSA is going to implement the CEVEC project with the students of the school, college, and madrasa.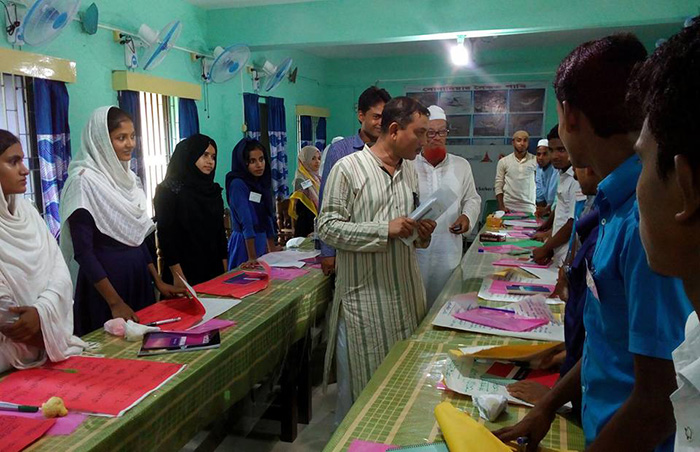 He mentioned that due to increasing population, most of the family not properly monitoring their children and for that reason, children, youth and students are involved with worst things and they have associated with violent extremism. Lack of awareness of teachers and less monitoring of students, many students dropout from our educational institutions in Cox's Bazar district. Lastly, these drop out students involved with violent extremism because they are easy target by the terrorist groups and influential people for fulfilling their illegal demand. He also highlighted more activeness of law enforcing agencies for preventing violent activities.
He said that their activities should be increased more from top to bottom for completely wipe out the violent extremism and all academic institutes including me ready to support YPSA for arranging any program.
Violent extremism is a global concern. Different forms of violent extremism increased around the world. Unlike the other countries, violence on the basis of religion, ethnicity, national origin etc. are boosted in Bangladesh. Women, children, youth, Students even person with disability are becoming victims.
YPSA CEVEC Consortium currently implementing the Community Engagement in Violent Extremism in Cox's Bazar Project was awarded by Global Community Engagement and Resilience Fund (GCERF). Students are the main targeted beneficiaries of this project and they are mostly under 15-22 age group.
Life skills as a way to prepare Students for success in today's rapidly changing and globalized world. Life skills are a comprehensive set of universal cognitive and non-cognitive skills and abilities, connecting behavior, attitudes, and knowledge, which Students can develop and retain throughout their lives. Life skills increase Student's well-being and help them to develop into active and productive members of their communities. Life skills are the key to success for today's world.
This TOT on Life Skill Education for Students is typically covers the CEVEC projects life skills education curriculum and content for the targeted Students as well as all training methodologies.
Alhaj Moksud Miah, Chairman of Moheshkhali Municipality & Md. Aziz Sikder, Focal of YPSA Moheshkhali were also present in  the opening ceremony and delivered their speeches.  Mr. Jillur Rahman and Mr. Nurul Huda facilitated the training.