The Press Institute of Bangladesh (PIB), an autonomous organization under the Ministry of Information of Government of Bangladesh, organized a three-day basic training for the community radio journalists in collaboration with YPSA, an organization for sustainable development, from 8 June to 10 June, 2018 at the YPSA's Human Resource Development Center (HRDC) Sitakund campus.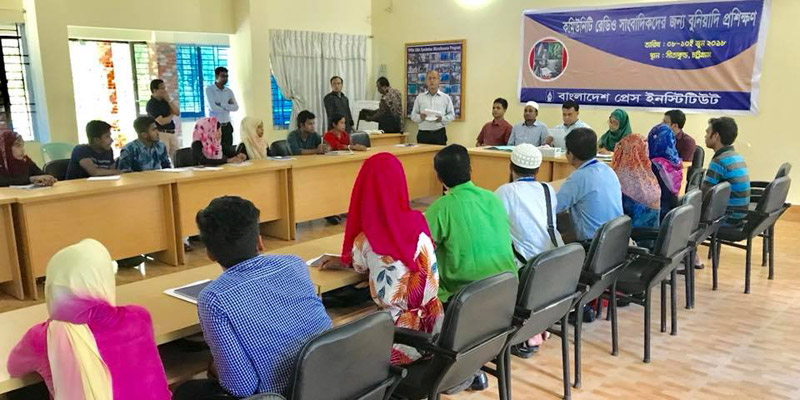 YPSA's chief executive Md. Arifur Rahman was present as the chief guest  while Press Institute of Bangladesh (PIB) director Anwara Begum presided over the concluding ceremony. Sitakund Press Club President SM Sikandar Hussain, Sitakund Press Club General Secretary Soumitra Chakraborty, YPSA Director Md Monzur Murshed Chowdhury were present as special guests.
Chief Guest of the program said that YPSA has been providing training on different development issues and journalism to journalists at Radio Sagar Giri FM 99.2, but this is the first time journalist training specially for the community radio journalists organized by PIB. YPSA is now preparing to launch another community radio station in Sandwip upazila in future and we will conduct this community radio with the people of Sandwip in the future.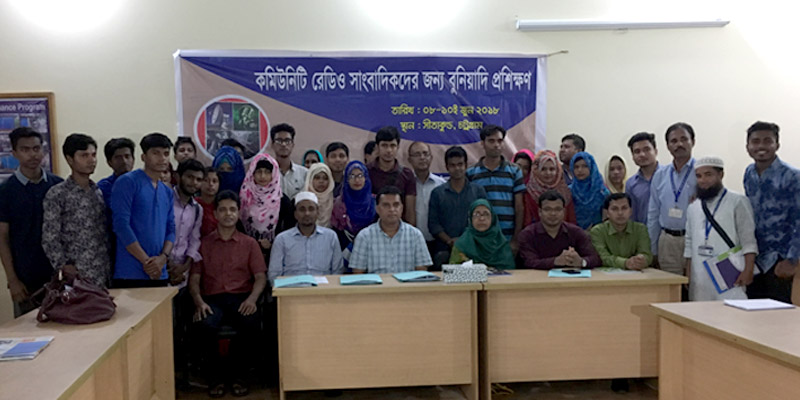 PIB Director Anwara Begum said that PIB has always organized such training for journalists. If Radio Sagor Giri wants more training, we will cooperate. Our training will be successful if you apply the lesson learned to your daily life which you gathered after attending the three-day training sessions of Radio Sagoragiri and Radio Naf Station.
The concluding ceremony was moderated by Sanjay Chawdhury, Producer and welcome speech was given by Md. Shahsultan Shamim, Station Manager of Radio Sagar Giri FM 99.2.