YPSA with the joint efforts of government, NGOs, educational Institutions, community people and youth organized different events to mark the International Youth Day 2018 in Chittagong and Cox's Bazar on 12 August. Rallies, discussion meetings, debate competition, football match, human chain, essay competition and Sewing machine distribution were arranged at different working areas of YPSA.
About 1200 participants from all walk of life including Government Officials, Academicians, NGO representatives, Civil Society, Student, Youth and Media representatives participated in the programs.
In Cox's Bazar, a friendly football match was organized in Ramu. YPSA CEVEC Consortium has organized debate contest for the college students and formed a human chain in Chakaria and Sadar Cox's Bazar to mark the day.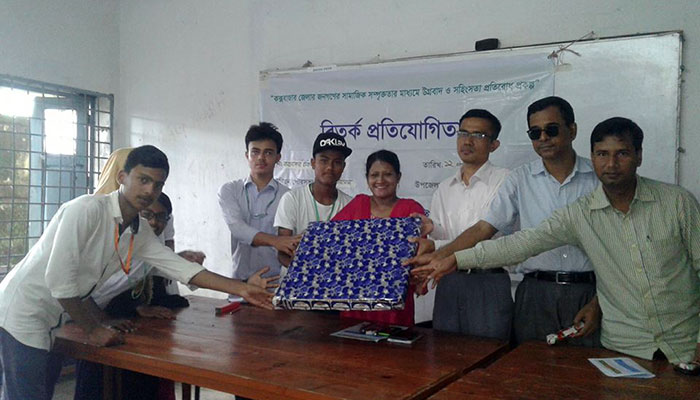 In Chittagong, YPSA brought out a colorful rally. After the rally, a discussion meeting was held on the background and importance of International Youth Day at YPSA Head Office.
The meeting was moderated by Md. Abdus Sabur, Youth Focal, YPSA. Others seniors staff of YPSA including Vashkar Bhattacharjee, Gazi Maniuddin, Syed Assraf Ullah, Tasnima Matin, Morshed Hossan were present in the discussion meeting.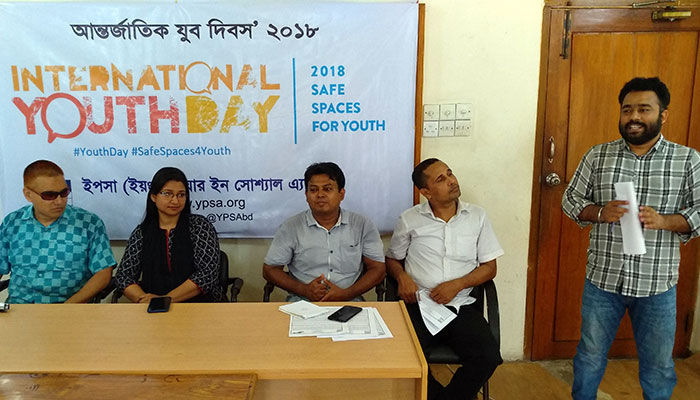 After the welcome speech, a concept paper on International Youth Day 2018 was presented by Abu Taher and Taslima. After that, invited participants actively participate in the discussion on the concept paper.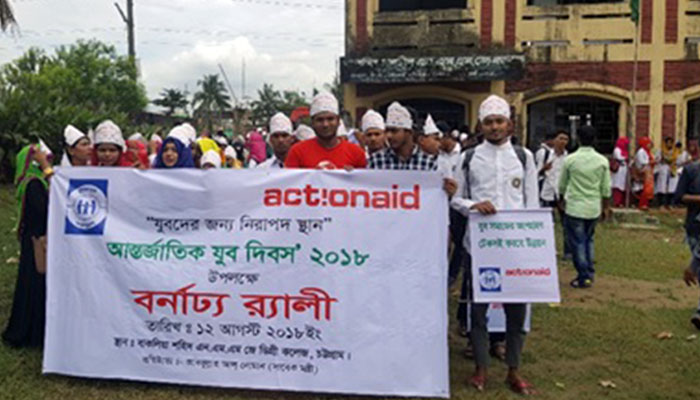 On the other hand, debate, essay writing competition and speech competition among the students at the Bakalia Shahid N.M.M.J. College, Chittagong which were jointly organized by YPSA and Bakalia Shahid N.M.M.J. College to mark the International Youth Day. Prizes was distributed to the winners of these competition. Ms. Shyamashree Das, Project Manager of YPSA was present in these events.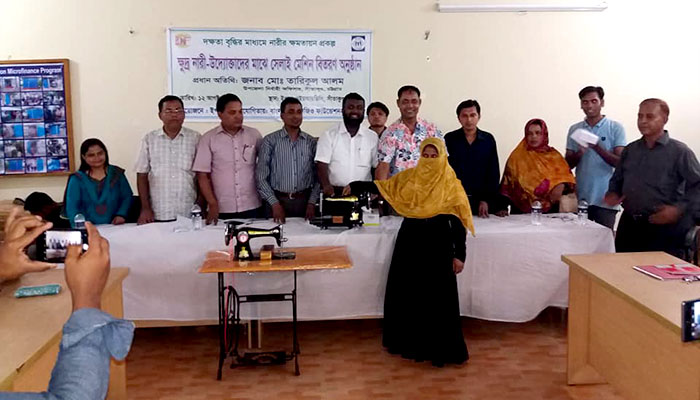 In Sitakunda, YPSA distributed sewing machines to the underprivileged young woman.
YPSA previously has circulated a concept paper on the importance of International Youth Day' 2018. This concept paper elaborated the background of International Youth Day and called for actions for youth development.
Chief Executive of YPSA Md. Arifur Rahman has given a special message on the occasion of International Youth Day'2018. he said, YPSAs is a youth lead organization. YPSA was formed on 1985 being inspired by the spirit of UN International Youth Year.
As per existing national youth policy the age group of 18-35 years is considered to be youth. The first International Youth Day was observed on August 12, 2000, by the United Nations, aimed to attract recognition to a given set of cultural and legal issues surrounding the youth.
This year's theme for the International Youth Day was "Safe Spaces for Youth".
According to the United Nation, youth need safe spaces where they can come together, engage in activities related to their diverse needs and interests, participate in decision making processes and freely express themselves. While there are many types of spaces, safe spaces ensure the dignity and safety of youth.  Safe spaces such as civic spaces enable youth to engage in governance issues; public spaces afford youth the opportunity to participate in sports and other leisure activities in the community; digital spaces help youth interact virtually across borders with everyone; and well planned physical spaces can help accommodate the needs of diverse youth especially those vulnerable to marginalization or violence.
Ensuring that safe spaces are inclusive, youth from diverse backgrounds especially those from outside the local community, need to be assured of respect and self-worth. In humanitarian or conflict prone settings for example, youth may lack the space to fully express themselves without feeling uncomfortable or unwelcome. Similarly, without the existence of safe space, youth from different race/ethnicity, gender, religious affiliation or cultural background may feel intimidated to freely contribute to the community. When youth have safe spaces to engage, they can effectively contribute to development, including peace and social cohesion.
The 2030 Agenda for Sustainable Development, specifically Goal 11, emphasizes the need for the provision of space towards inclusive and sustainable urbanization.
It is notable here that  YPSA has been implementing numerous programs, undertaking activities, campaign and advocacy for safe spaces for youth for decades.