"Sustainable rehabilitation of climate induce displaced people in Kutubdia is a demand of time" speakers said in a workshop on preparing project proposals for community-based sustainable rehabilitation for the highly distressed climatic induced displaced families of southeast coastal area of Bangladesh. The workshop was held on 24 September at the Upazila Nirbahi Officer's office of Kutubdia organized by YPSA.
.
Upazila Nirbahi Officer Mr. Monowara Begum was present as chief guest while Md. Arifur Rahman, Chief Executive of YPSA presided over the workshop.
Md. Arifur Rahman said that ensuring the participation of local people and involving them in decision making as well as respective duties and responsibilities of concerned person of related project would accelerate development activities.
Welcome address was given by Mohammad Shahjahan, Deputy Director of YPSA and Mr. Morshed Hossain Mollah, YPSA Officer presented the keynote paper.
Apart from this, Palash Kumar Chowdhury, Director (Finance), YPSA informed about the ongoing activities of YPSA in Kutubdia Upazila, and emphasized the permanent rehabilitation for the displaced families.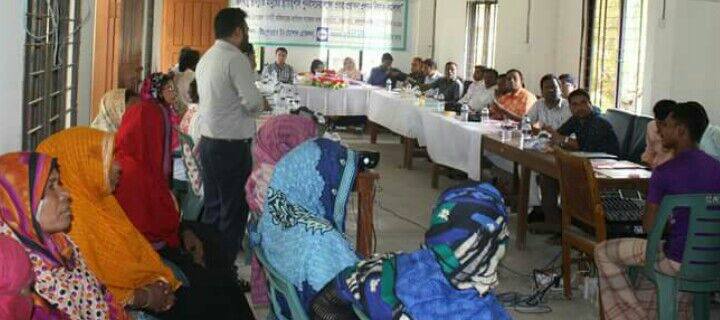 Among others, Upazila Woman Vice Chairman, Chayda Mehrunnesa; UP Chairman of South Dhurong, Syed Ahmed Chowdhury; UP Chairman of Kaiyarbil Jalal Ahmad; UP Chairman of Lemshikhali Akhtar Hosain; members of various union councils; President of Press Club of Kutubdia upazila SK Liton Kutubi; Vice-President of Kutubdia Climate Forum Hasan Kutubi; local journalists; representatives from climate displaced persons, officials from government departments, representatives from civil society and NGO participated in the workshop.