"Kutubdia is the most vulnerable place in Bangladesh for climate change induced disaster and displacement problem. So, people of this island are living with anxiety here about the displaced from their ancestral land and home. For that reason, poverty rate is increasing in the Upazila and people are forcing to displaced new places for better life and livelihood.  So, national and international NGOs should come forward for starting the livelihood and climate change adaptation related program for island communities in the Kutubdia. YPSA working for capacity building program for climate displaced people in the Upazila which really wonderful but more work for rehabilitation program is required in Kutubdia". Said Upazila Nirbahai Officer of Kutubdia Md. Jahidul Haque Mir while he was present as chief guest during an inauguration program of the distribution of sewing machines, roofing sheets (tin) and hygienic latrines at the Upazila Parishad complex on 28th September, 2019.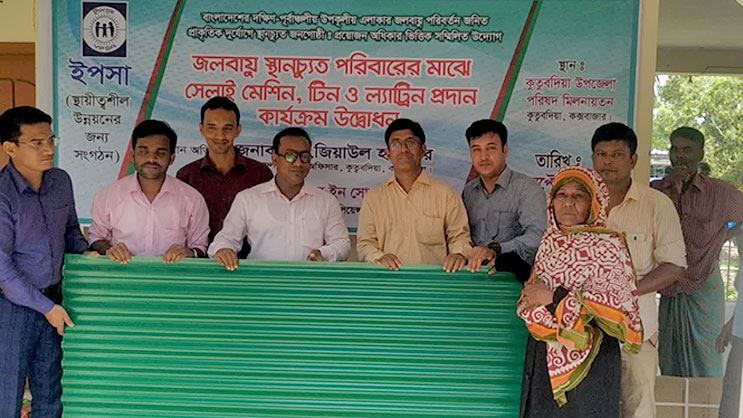 Prabal Barua, Program Coordinator of YPSA briefly outline the YPSA program on climate displacement and disaster management issue at the upazila particularly household survey to selection process of beneficiaries of training and materials distribution.
Assistant Commissioner (Land) Mr. Suprovat Chakma, Upazila Social Welfare Officer Md. Amzad Hossain, Education Md. Kamal Hossain, Upazila Project Implementation officer Sourvrata Das, Upazila Youth Development Officer Jahanagir hossain were present in the YPSA distribution launching program.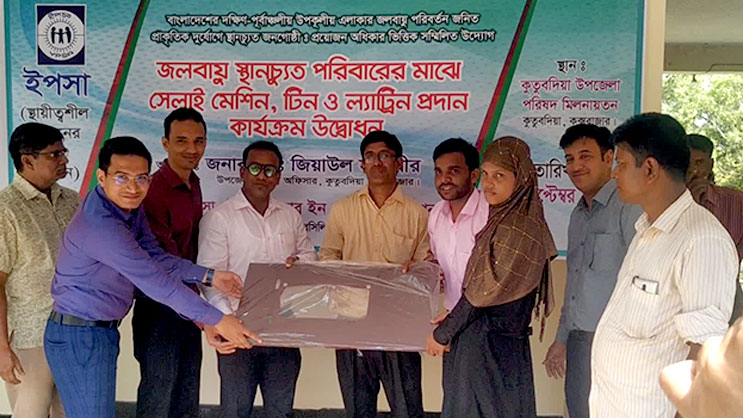 YPSA is implementing the project "Developing a project for Community-driven Planned Relocation of Highly Vulnerable Climate Displaced Households in South-Eastern Coast of Bangladesh" at Kutubdia, Pekua and Banskhali Upazila with the support of the Climate Justice Resilience Fund (CJRF). During the implementation of the project, YPSA selected 18 women for tailoring training, 35 families for providing roofing sheets (tins) and 20 families for latrine support in these Upazilas.