YPSA is implementing the project "Addressing the Rights and Needs of Climate Forced Displaced People in South-Eastern Coast of Bangladesh" at Kutubdia and Banskhali Upazila with the support of the Climate Justice Resilience Fund (CJRF). During the implementation of the project, YPSA selected 10 women for tailoring training, 10 families for providing latrine support and installation of deep tubewells in these Upazilas.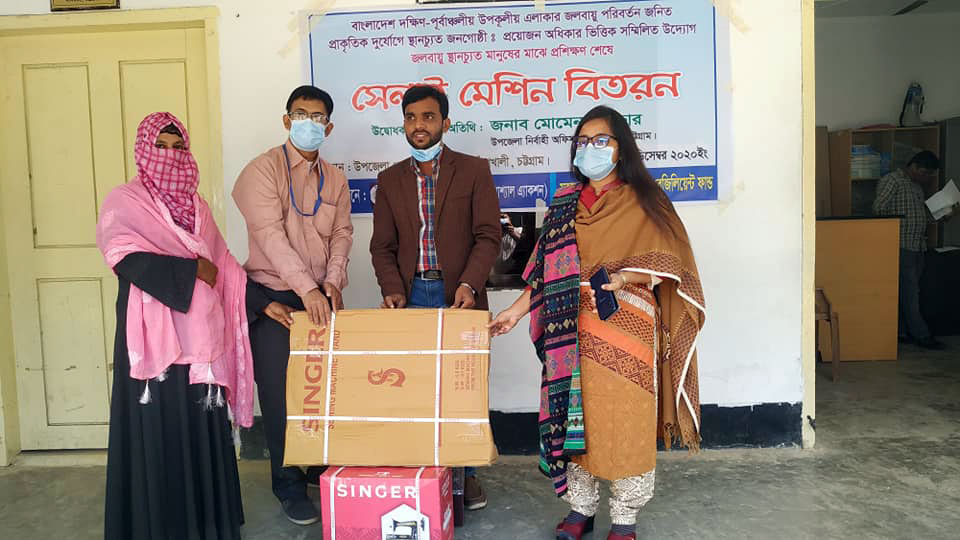 Upazila Nirbahi Officer of Banskhali Ms. Momena Akter was present as chief guest during the inaugurated program on the distribution at the Upazila Parishad complex on 20th December 2020. Dr. Prabal Barua, Program Manager of YPSA presided the program and journalist Kallyan Barua moderated the launching program of the distribution of sewing machine, latrine equipment to the  selected climate displaced people.In this meeting, YPSA shared that 2 deep tubewells were installed at Khankhanabad and Sara Union and 100 climate displaced families are taking drinking water from the tubewells.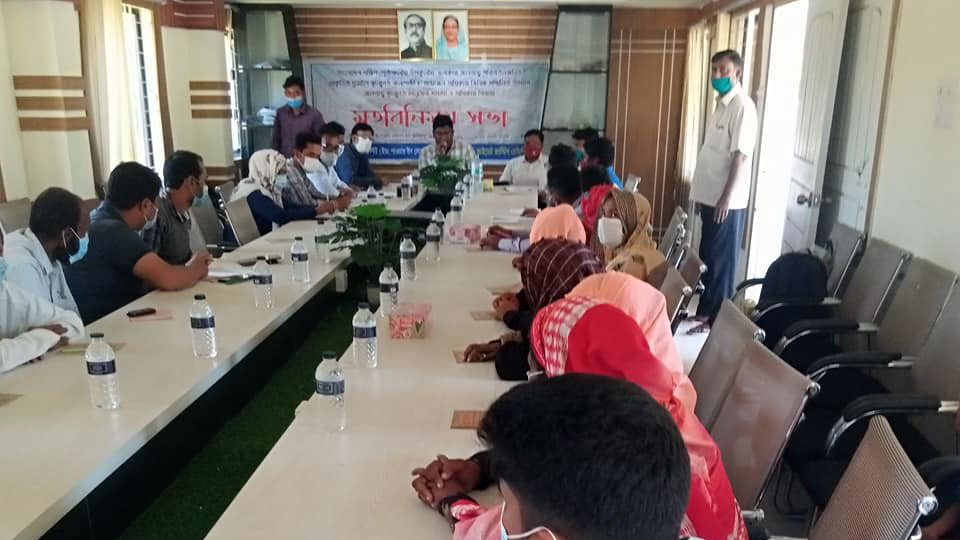 Upazila Nirbahai Officer of Kutubdia Md. Jamirul Hayat Chowdhury inaugurated the swing machine distribution of YPSA at Kutubdia on 30th November, 2020 at the conference room of the Upazila Nirbhai Office, Kutubdia. During the program, he discussed with beneficiaries of tailoring training and hope that they will best utilization of swing machine for improvement of their family income and livelihood generation. At the meeting, beneficiaries of YPSA provided hygiene latrine, 1 deep tubewell that installed at South Dhurang Union of Kutubdia were present. In the meeting, beneficiaries of newly installed deep tubewell YPSA said that 60-70 climate displaced families water  crisis have been ended with the support of YPSA.