YPSA with the support of Save the Children organized 4th Chattogram Urban Network meeting at YPSA head office on "Contemporary Urban Issues" in presence of representatives from 13 INGOs and NGOs in Chattogram On 7th January, 2021 . The members of Chattogram Urban Network are privileged to have Mr. Ashekur Rahman, Assistant Resident Representative of UNDP as Chief Guest in the meeting.
The meeting was presided over by Jesmin Sultana,Executive Director of ELLMA and facilitated by Nasim Banu Shyamali, Deputy Director, Social Development, YPSA. The open discussion was facilitated by Utpal Barua, CE of BBF.
Moreover, Mr. Arifur Rahman, CEO of YPSA, S M Moniruzzaman, RC of Brac, Arna Kotha Roy, Sponsorship and System Support Officer of World Vision and Syed Mamunur Rashid, Assistant Director& Head-YPSA Rohingya Response Program, Mohammad Shahidull Islam, and Manager of Ghashful were also present. They actively shared their valuable opinions on contemporary obstacles of urban development and how Chattogram Urban Network can contribute as strength to overcome these challenges.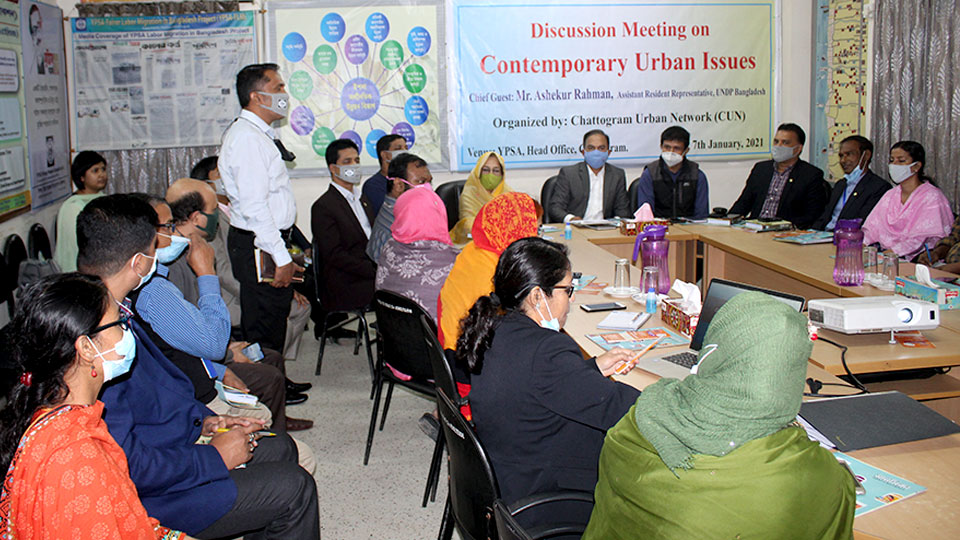 Mr Ashekur Rahman emphasized on involvement of civil society representatives to patronize this network and not restricted to only INGOS/NGOs, to achieve the objectives and to ensure the sustainability of such network in future.
Mr. Arifur Rahman agrees with his suggestion and said "Effort to build a network for livable urban is not a new phenomenon. As many other networks for urban development has already initiated and left good examples of advocacy with local governance we should make a chronology of such attempt to make this network more acceptable to all including civil society and government body." Mohammad Shahidill Islam added to that, in 2016 YPSA organized a dialogue named "Nogor Songlap" and a declaration on Chattogram urban development published as a result of that advocacy.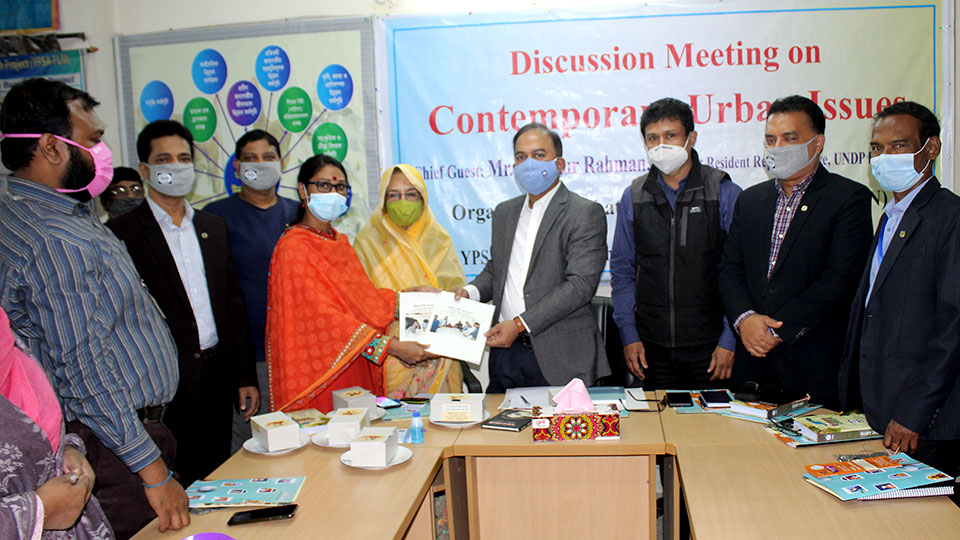 At the end of the meeting Assistant Resident Representative of UNDP, Mr Ashekur Rahman has promised to actively support the network for any future collaboration and thanked all to make the meeting productive with wonderful thoughts and opinions.