Under the USAID's Youth Entrepreneurship and Empowerment Support (YES) project, YPSA established the youth-led community-based resource centers, and introduced them to create a forum of Youth-led & community-based learning that will help to build a long-lasting impact beyond the life of the program.
Under this project, youth-led event  on `World Youth Skills Day 2021' was organized by the Youth TVET trainer in association with Resource Center Management Committee, Ukhiya in Cox's Bazar on 15th July. It took place in a challenging context, with the continuation of the COVID-19 pandemic resulting in the widespread disruption of the TVET sector.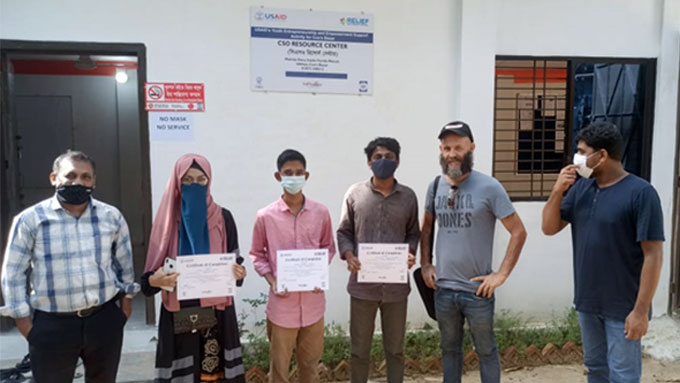 The theme of World Youth Skills Day 2021 is "Reimagining Youth Skills Post Pandemic". This year, the United Nations will pay tribute to the resilience and creativity of youth through the pandemic and its subsequent crisis.