YPSA Proyash-II project with the support of Save the Children has formed a Youth network in the name of `Bangladesh Alliance of Youth (Bay)' in Chattogram engaging several youth organizations for taking action in collaboration and raising a strong voice of youth to ensure a safe, sustainable and inclusive city. Today on 6th October 2021 at GEC palace the very first meeting of the network was organized by YPSA following three virtual meetings held from May'2021 to September'2021.
The objective of the meeting was to increase mutual understanding amongst different youth organizations of Chattogram, to start a discussion identifying ways of coordination and collaboration along with the intervention of the network, to finalize the name of the network with everyone's consent, and to prepare some action plans for the network.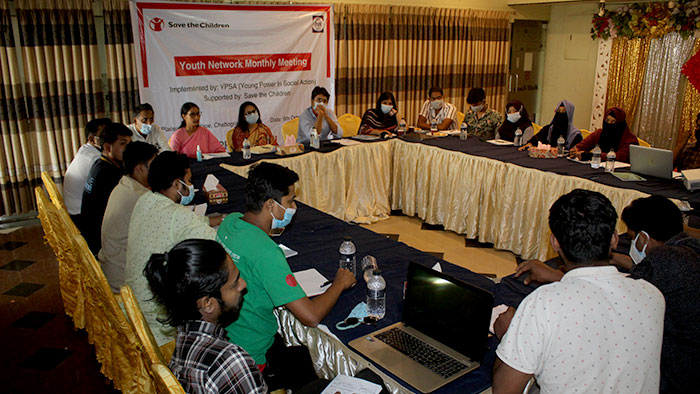 In the meeting through a voting process, the youth network name was declared as `Bangladesh Alliance of Youth (BAY)'. In total, members and representatives of 16 Youth organizations attended the meeting including Positive thinkers, Power to Bloom, BD Clean, SDG Youth Forum, PYC, SDJS, Purba, Team Chittagong, Amnesty International, Manobik Foundation. Nasim Banu, Deputy Director of YPSA, and Simon Rahman, Manager-Urban Resilience, Save the Children were present as a guest. Obidul Islam, Senior officer, Save the Children moderated the open discussion, and Syed Mohon Uddin, M&E Officer, YPSA facilitated the meeting. Along with others, Sanzida Akter, project Coordinator of Proyash II, Fahmida Noor, Documentation Officer, Ataul hakim, Project Officer, and Osman Goni Field Officer were present in the meeting.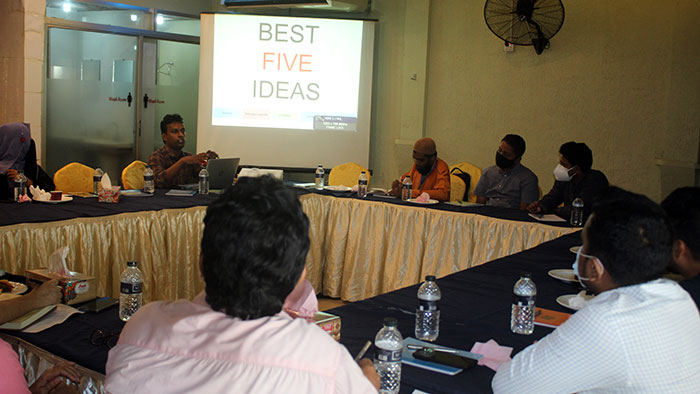 Simon Rahman, Manager-Urban Resilience, Save the Children said "Inspire of the fact that, each organization present here runs their programs and activities in different thematic areas, under the Bangladesh Alliance of Youth (BAY), we expect that, our network will strengthen our actions as a whole along with creating ways to take intervention in collaboration. Nasim Banu, Deputy Director (Social Development), YPSA added that "Youths are knowledge hub without any doubt. We need to proceed proactively with a proper plan. However, before everything we need to form a strong structure of BAY so that when we start our actions." At the end of the meeting, a short action plan was prepared.
Mentionable that, Just like across the country, in Chattogram, there are a lot of youth organizations who have become deeply involved in struggles for equity and social justice, as they work to promote a kinder, braver world. Although youth have long been leaders in social change efforts, today's young people are increasingly supported in this work through youth organizing programs. One has much to learn from young people who are already engaged in mobilizing their peers, families, and communities towards positive social transformation. YPSA (Young Power in Social Action) is a youth-based organization from its beginning as it believes that young power is the key to bring about any social development. Considering all these for a Safe, Sustainable and Inclusive City, to utilize the youth powers in addressing as well as minimizing the risk factors of urban areas, Proyash has targeted at empowering youth groups to work together in partnerships creating a platform to amplify youth voices.