Mr. Gerry Fox, Team Leader of PROKAS Programme, British Council visited YPSA's Interventions in Cox's Bazar from 10 October to 14 October 2021. On 10 October 2021, He attended the Youth Climate Hackathon-2021 at YPSA HRDC Campus, Ramu, Cox's Bazar as a special guest. ‍ Ms. Khaleda Begum, Regional Chief, DD, YPSA welcomed him through a warm reception.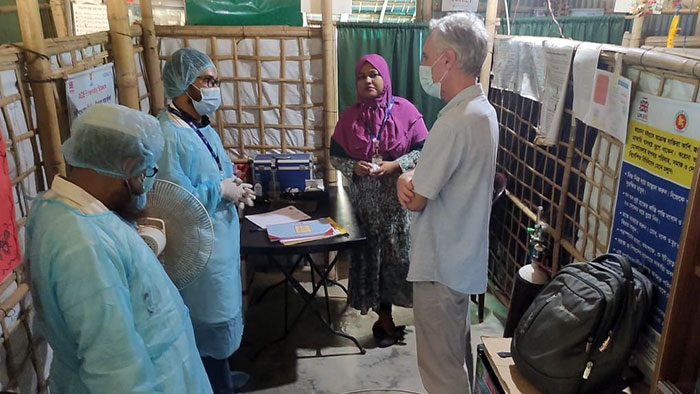 On dated 12 October 2021, Mr. Gerry Fox visited YPSA Labour Migration Support Centre at Zhilanja Union Parishad, Sadar, Cox's Bazar. At the union parishad, he consulted with GMC, Youth and Climate Induced Migrants. GMC updated their achievement and shared what change has made through project interventions. The Climate Induced migrants shared their sufferings in slum areas as lack of employment, education, insufficient medical facility, sanitation problems and finally depriving form basic rights. Mr. Fox asked youth volunteers about their benefits of working in Labour Migration Project. Youth Volunteer replied that they love to work in volunteerism as well as in community development. He also visited the fair migration support center in Union Parishad.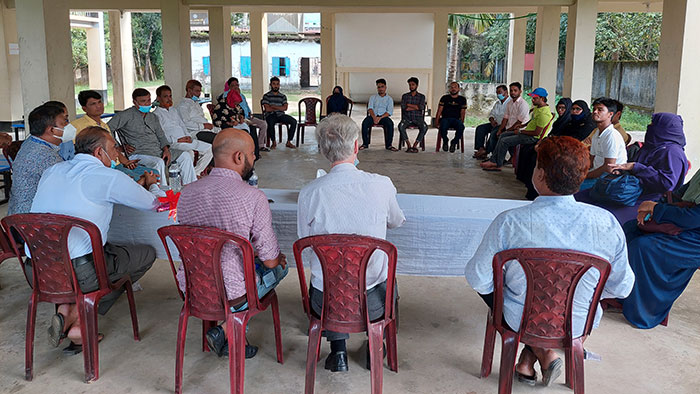 On dated 13 October 2021, Mr. Gerry Fox visited Forcibly Displaced Myanmar Nationals (FDMN) camps, Ukhiya, Cox's Bazar. He visited 11, 12, 13, 18 and 2east camps. He visited Age Friendly Space (AFS), Temporary Learning Centre (TLC) and Shelter activity of YPSA inside the camp.
On dated 14 October 2021, Mr. Gerry visited Moheshkhali Island (Upazila), Cox's Bazar. He visited different programs and activity of YPSA in Moheshkhali Island as Livelihood program of displaced people, Access to Justice Project, and Community Engagement in Countering Violent Extremism Activity.
He praised YPSA's activities and said that PROKAS would try to be involved in any development work with YPSA in the future.