Mr. Md. Fazlul Kader, Additional Managing Director, Palli Karma-Sahayak Foundation (PKSF) visited the activities of a sub-project titled "Sustainable Aquaculture Development Initiative at Northern Chittagong" under the project "Sustainable Enterprise Project (SEP) on Wednesday, January 19, 2022 at Mirsarai in Chattogram.
Mr. Md. Arfur Rahman, Chief Executive of YPSA and Mr. Md. Manzur Murshed Chowdhury, Director of Economic Development Department of YPSA were also present along with other officials involved in the SEP project.
Additional Managing Director inspected the activities of the entrepreneurs and the project office in the sub-project area. During the visit, YPSA Muhuri project office exchanged views with the entrepreneurs of the branch. In the exchange of views, he discussed other issues including management of enterprises in an environmentally friendly manner, ensuring safe working environment and modern methods of fish farming and marketing.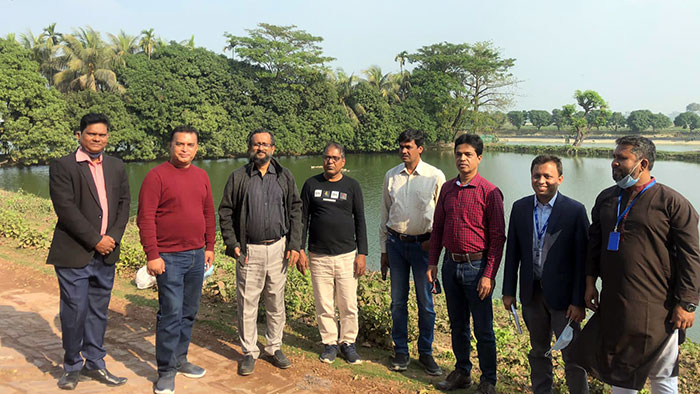 At the end of the visit, Project Manager Md. Mohsin Miah gave a presentation on the progress of YPSA-SEP project. Focal Person Mr. Nawaz Mahmood and Project Coordinator Imam Uddin Khan also presented the YPSA's Eco Tourism Project. At the end of the presentation, the Additional Managing Director gave directions on the future course of action and other issues.