Mr. Zaved Akhtar, Chief Executive Officer and Managing Director of Unilever Bangladesh Limited visited YPSA Proyash-II Project Model Waste Management Initiative implemented in Nabinagar area of ​​7 no West Sholashahar War on March 26th 2021 on the eve of Independence Day of Bangladesh. He went to look over the progress of the pilot project of Model Waste Management Initiative, a joint intervention of Chattogram City Corporation (CCC), Save the Children and YPSA at Nabinagar initiated under Proyash-II Project for ensuring sustainable waste management in the port city.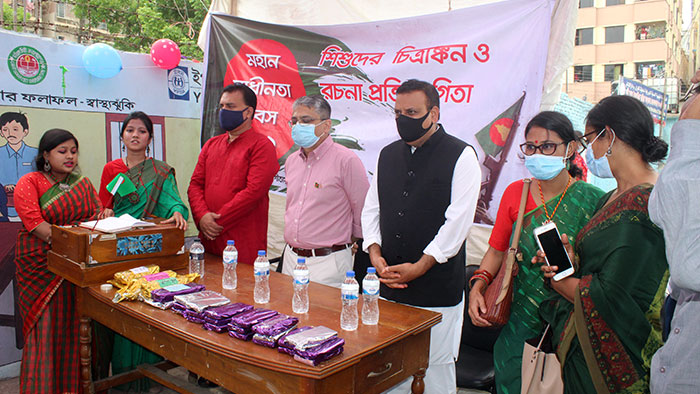 Mr. Zaved Akhtar was accompanied by Ms. Shamima Akhter, Head of Corporate affairs, Panership & Communication of Unilever Bangladesh Limited, Mr. Md Abdul Alim, Procurement Operations Managers, Mr. Ramkailash Singh Bhadouria, and Factory Director of Unilever Bangladesh. Mr. Md Arifur Rahman, Chief Executive of YPSA, Mr. Abdus Sabur, Program Manager & Youth Focal of YPSA, Ms. Sanzida Akter. Project Coordinator, Prayash-II project, Mr. Ataul Hakim, Project officer of Proyash-II, Mr. Syed Mohon Uddin, Monitoring and Evalutation Officer (M & E) of Proyash-II, Ms. Fahmida Noor, Documentation Officer and Mr. Osman Gani also accompanied him in the visit.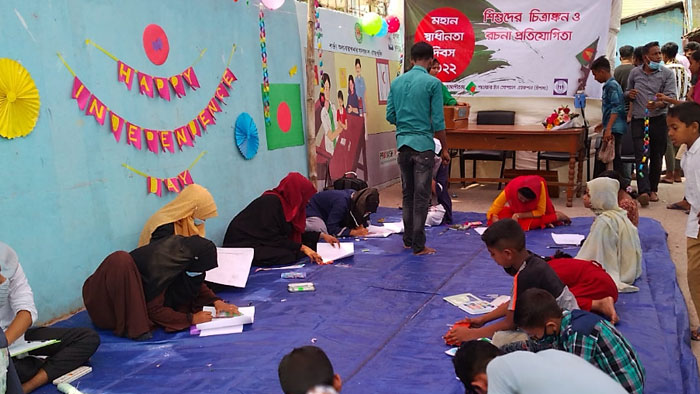 During the visit, Mr. Zaved Akhtar attended a meeting with habitats mostly local women and child of Nabinagar along with Nabinagar Unnoyon Committee members following a walkover and overall visit to the whole community. He listened to local community people experiences of the model waste management initiative and acknowledged that, no intervention can succeed without proper understanding along with support from community people. He also highly appreciated the approches of the local people for an effective waste management system as well as intervention taken by YPSA to motivate them towards it.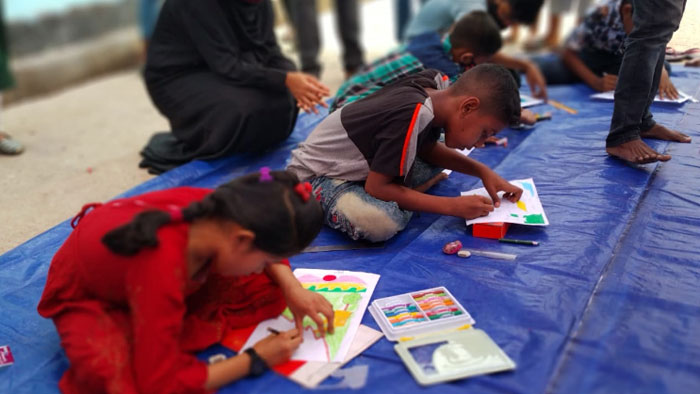 Chief Executive Officer and Managing Director of Unilever Bangladesh Limited Mr. Zaved Akhtar moreover expressed his views to work in joint collaboration with everyone to take initiative for recycling plastic waste in order to reduce plastic pollution.
Unilever CEO then joined a prize giving ceremony held with child and youth groups of the nabinagar community of Essay and drawing Competition organized by YPSA in observation of Independence Day of Bangladesh. He also participated an informal session with Child Jounalist of YPSA Proyash-II project for addressing their views on different issues of the city. At the end of the visit, Unilever representatives went to Arfin Nagor Dumping station for inspecting its whereabouts.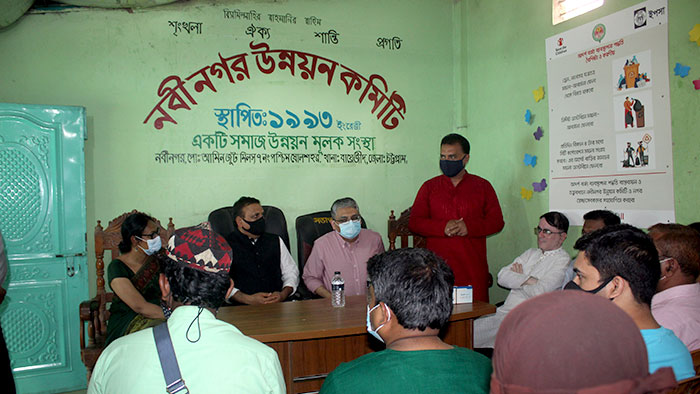 Mentionable that, to ensure sustainable waste management system in Chattogram, YPSA and Save the Children initiated the model waste management pilot project in collaboration with Mubarak Ali, Ward Councilor, 7 no west Sholoshohor Ward. The activities of the project include formation and management of waste management team with the help of local people of Nabinagar area, conducting regular cleaning activities, installation of covered waste bins in front of 80 houses in Nabinagar area, creating a productive sector from waste before dumping, installing slabs on the open drains in Nabinagar area, installation of fire extinguishers in the area to deal with accidental fires, installation of awareness message boards and making some colorful wall painting on waste management and Covid19. Most of the interventions of the pilot project have already been completed and a number of authority has visited the project.