"The world is constantly facing new challenges. In particular, the economic downturn, food crisis, etc. are taking shape in the next world. In order to keep pace with this new world, everyone has to take cautious steps and be proactive in creating and implementing new ideas according to the needs of the society." Said Founder Chief Executive of YPSA Md. Arifur Rahman while he was speaking at the occasion on YPSA's 37th Founding Anniversary at its Head Office on 21st May, 2022.
YPSA has implemented innumerable development programs in the last 37 years in coordination with government, private and numerous international organizations. Overcoming all obstacles, YPSA will continue to implement its development program in the future by embracing honesty, devotion and values. Md. Arifur Rhaman added.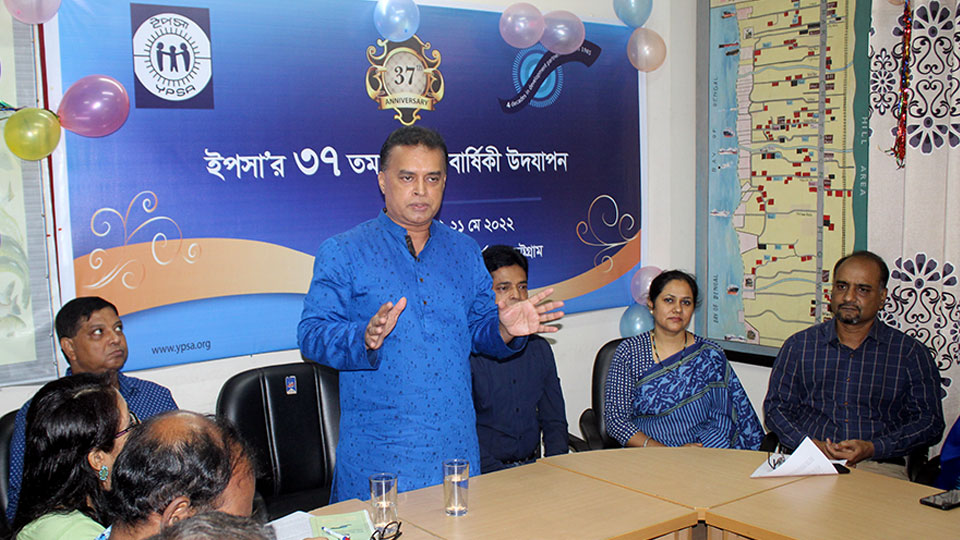 Dr. Shamsun Nahar Chowdhury Lopa, member of the YPSA General Council was present as guests of honor. Director (Finance) Palash Chowdhury; Director (Social Development) Murshed Chowdhury; Deputy Director Nasim Banu; Deputy Director Mohammed Shahjahan and other officials of all levels of the organization were present.
At the beginning of the celebration, a group of seven YPSA staffs presented a key note paper which conveys massage of the background and growth of YPSA as a sustainable organization as well as the achievements. Later on, Chief Executive of YPSA Md. Arifur Rahman cut the anniversary cake to celebrate the founding anniversary.
Md. Arifur Rahman thanked all members of YPSA family for working together with all heart and soul and encouraged to work taking cost-effective, innovative and constructive initiatives.