YPSA observed World Environment Day 2022 by holding different events including tree plantation, art competition, discussion meeting and colorful rally.
To mark the day, a discussion meeting was held at the conference room of YPSA Head Office, Chattogram. Md. Arifur Rahman, Chief Executive, YPSA attended as a key presenter.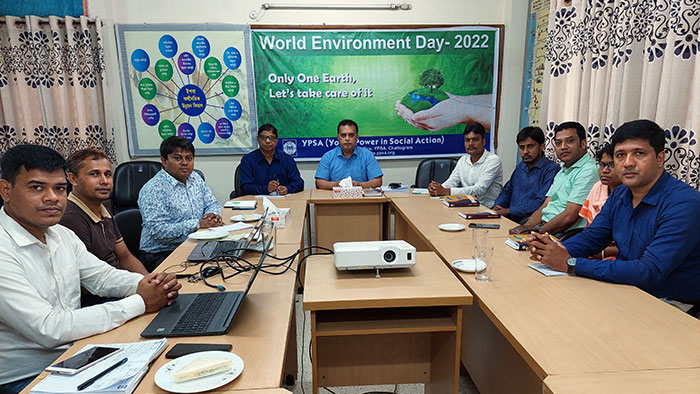 He said that if nature is protected, mankind will be protected. Bangladesh is a terrible victim of climate change. As human being, we have a moral responsibility to protect the environment. We have to protect the environment to safe our lives. He also given emphasis on plastic waste management in Chattogram City.
He also said that due to mismanagement of wastes, waterlogging is creating in Chittagong city and civic beauty is being ruined. YPSA is now working on waste management in Chattogram city.
Theme of this year is "Only One Earth". The UN quoted "Only One Earth in the universe are billions of galaxies, In our galaxy are billions of planets, But there is Only One Earth".
Mr. Palash Kumar Chowdhury, Director Finance and Abdus Sabur, Youth Focal, YPSA took part in the discussion on the theme of World Environment Day.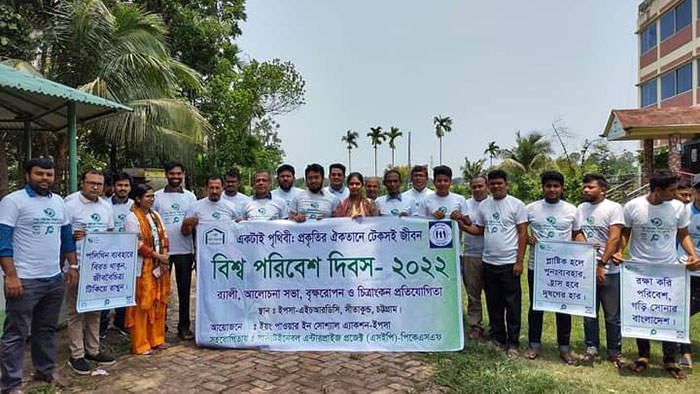 Alike, YPSA Sustainable Enterprise project organized a human chain, tree plantation program, art competition & Discussion meeting at YPSA HRDC, Sitakund, Chattogram.
Besides, YPSA Youth Conservation Crops-YCC project organized 'Plant tree for the world' program at khuroshkul, Sadar, Cox's Bazar.
YPSA YES program distributed tree to school students at Banglabazar Model Girls School, Zhilanza, Sadar, Cox's Bazar.
Moreover, Mr. Yousuf, Coordinator, YPSA was take part a discussion of world environment day at climate parliament, Dhaka.