A coordination meeting was held on Saturday, 30 July 2022 with the programs and projects of YPSA Economic Development Department. Chief Executive of YPSA Md. Arifur Rahman was present as the key speaker at the coordination meeting, which was held at the Bir Muktijoddha AKM Mofizur Rahman hall, YPSA HRDC, Sitakunda. Director (Economic Development) Md. Manzur Morshed Chowdhury, and Assistant Director of Economic Development, Program Manager, Project coordinators and other staff of the programs project also were present at the meeting.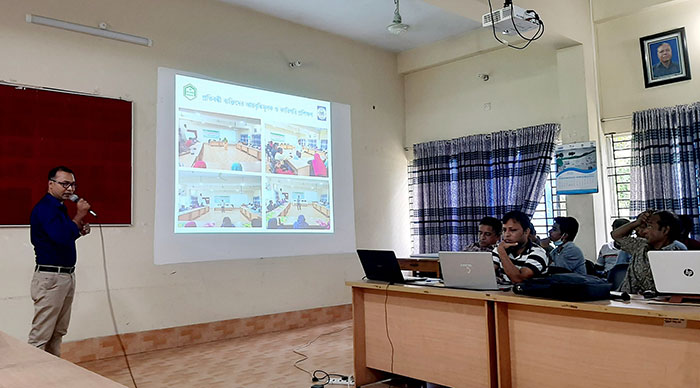 At the beginning of the meeting, the participants presented ENRICH program, Inclusive Financing Program for Persons with Disabilities, Agriculture Unit and Fisheries and Livestock Unit, Livelihood Development Program for the Elderly, Adolescence Program, RMTP of High Value Fruit and Crop Cultivation Technology, RMTP Dairy and Meat project, Eco-Tourism Program, Food Processing and Marketing Project, Sustainable Enterprise Project (SEP), Mixed farming of Vetki and Talapia Fish,   YPSA BSRM Integrated agro farming,  YPSA Physiotherapy Center, Economic Development Program and Radio Sagor Giri activities under the Economic Development Department.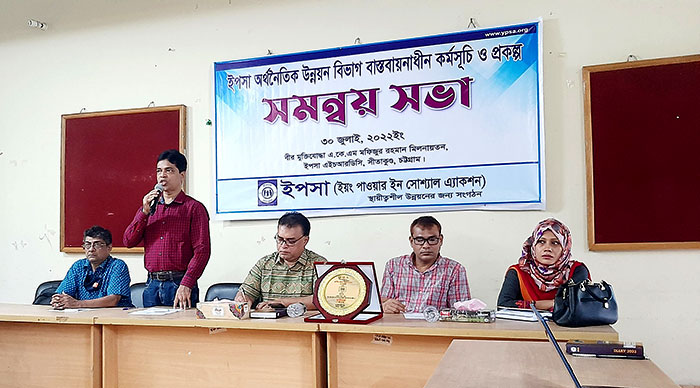 During the discussion the speakers said, YPSA is moving forward economically. Besides, YPSA has been implementing several programs for the development of the society including education, health and agriculture. But we are not able to fulfill the dream of YPSA by its works. Those who are implementing various programs in the organization they need to be more responsible towards YPSA.  Those who are currently working on various projects or programs they need to think not only about the project or program but also think about overall development of the organization. For achieving YPSA's goal, it is necessary to increase the coordination with other departments of the organization, not limit within the projects or programs of economic development department. It is imperative that each of the implemented activities be publicized through all types of social media, including the organization's own web, so that everyone would be sincerer in this regard. Every people need to follow the organization's child protection policy, gender policy, financial policy and other policies before make a work plan of project.
Finally, the coordination meeting concludes with the announcement of such coordination meetings in every three months.