16 days of Activism is the longest-running annual international campaign to end violence against women and girls and Gender-based violence. This year's theme is: Unite! Activism to End Violence Against Women and Girls. The dates for the campaign were chosen to link violence against women and human rights and emphasize that gender-based violence against women is a violation of human rights: since 1991, the campaign has been active between November 25, the International Day Against Violence Against Women, and December 10, International Human Rights Day.
On Nov 28, 2022, Prime Minister Sheikh Hasina underscored the importance of empowering women, saying they suffer most during any conflict and disaster.
"It is beyond question that women are the most vulnerable section of society, especially in third-world countries. They suffer from various forms of violence, malnutrition, illiteracy … Their plights multiply during any conflict and disaster," she said.
To show support for the campaign, YPSA has organized various activities for the Forcibly Displaced Myanmar Nationals (FDMNs) from Myanmar, in Cox's Bazar, Bangladesh, and the Host Community people in Ramu and Chakaria under GAC, BHA, and GFFO projects.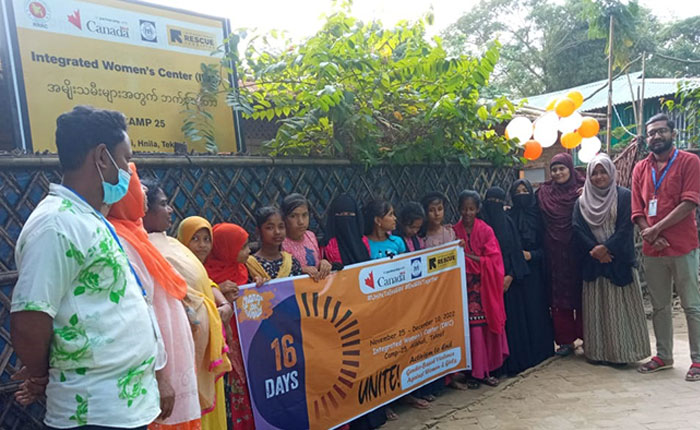 On the occasion of the 16 days of activism, YPSA organized Art Competition, Message dissemination on VAW&G, Drama, Mehedi Corner, and a Prize-given ceremony.
Among the 16 days of Activities, the first is November 25, the International Day for the Elimination of Violence Against Women. On this day, a drama was performed in three camps (5, 18 &25) by Rohingya Women and Girls. Acting highlights, the types of violence that occur in families, the negative impact on families and communities, where to complain, the consequences, and what organization does to support the GBV survivors, Besides drama, two-days art and quiz competitions are organized during the campaign.