YPSA completed the HER project through a closing meeting at Flamingo Fashions Limited (Joydebpur, Gazipur) on 31st January, 2023. The aim this project is to unlock the full potential of women working in global supply chains through workplace-based interventions on health, financial inclusion, and gender equality.
Chief Executive of YPSA Md. Arifur Rahman, Project Focal Person & Dhaka Office head Md. Nazmul Haider, Project Manager Azanbi Nahid & Training Officer Ritu Chakraborty were present at the meeting.
Besides, Shukrana Ahmed, representative of donor organization BSR, Asma Asha and Sharmin Akhter, representative of Brand Kmart, Mr. Mahfuzur Rahman, representative of DBL Group, officials of Flamingo Fashions Limited, members of Project Wellbeing Committee and Leader Peer Educators were also present.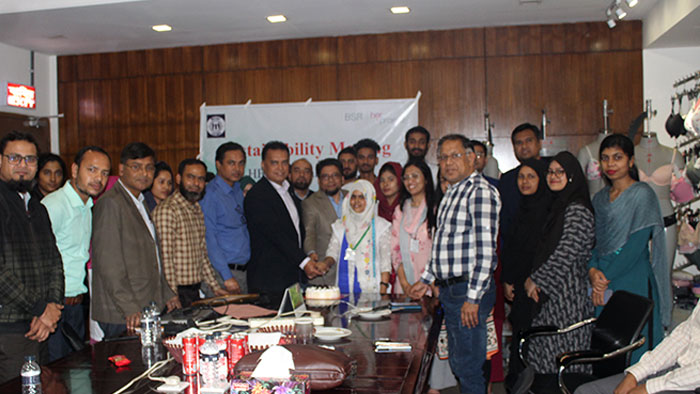 Project Manager Azanbi Nahid gave a presentation on the project's impact and outcome in the meeting. Factory management and peer educators share their experiences and highlight the lessons learned from the project in their personal lives.
Later, the factory authorities shared a sustainability action plan developed in collaboration with YPSA, through which the project works will continue into the future. All the stakeholders thanked each other for the successful completion of the project and their cooperation during the project.
In the end, YPSA's Chief Executive Md. Arifur Rahman expressed his opinion about the project's activities and reiterated YPSA's cooperation in the coming days.
Certificates were then awarded to factory authority, leader peer educators, wellbeing committee members and managers. Finally, the success of the project was celebrated with a cake cutting.