For the first time Chattogram City Corporation (CCC) has initiated Mayor Award 2022 with the support of Young Power in Social Action (YPSA) and Save the Children. The award giving ceremony took place on 13th March at Hotel Radisson Blu Chattogram Bay View. Chief Executive Officer of Chattogram City Corporation, Sheikh Muhammad Touhidul Islam presided over the event. Honorable City Mayor of Chattogram City Corporation, Freedom Fighter Md. Rezaul Karim Chowdhury attended the event as Chief Guest.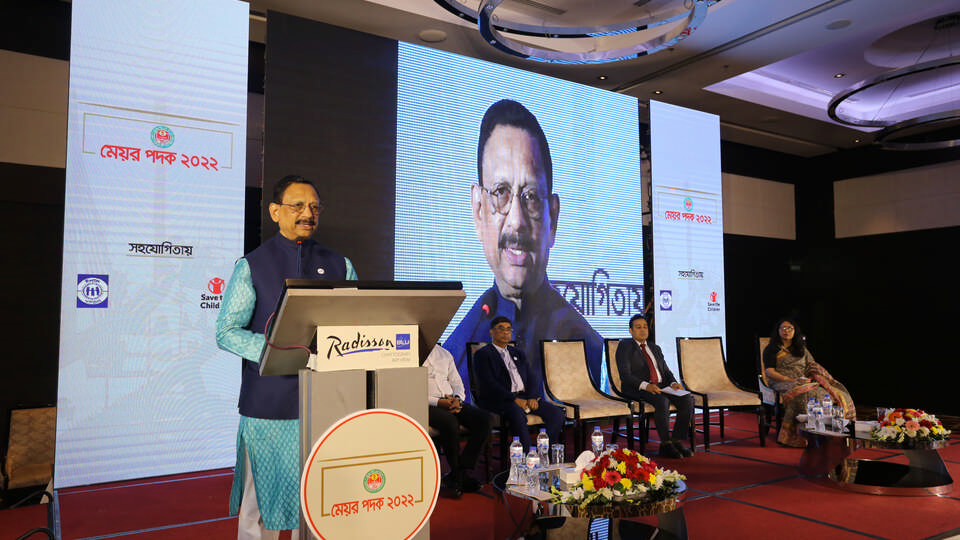 The mayor said, "we want to honor our pride influencers and contributors, so that Chattogram can experience more impactful leaders in future. Together we can remain pioneer in development sector if we work in collaboration and learn to acknowledge the success".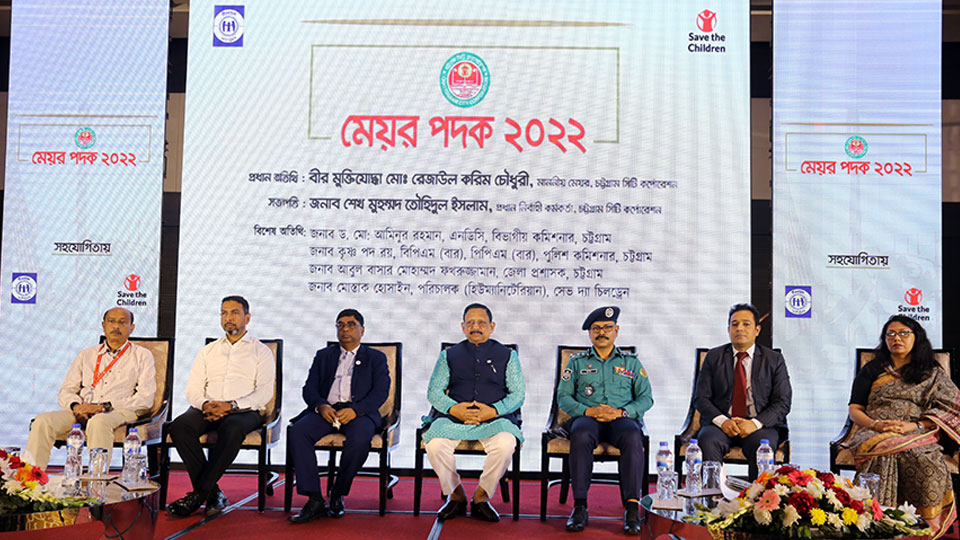 The Mayor Award has given in five categories. They are: Youth Icon, City Leader, Urban Community Volunteer, Women Leader and Special Category. The five Mayor Awardees are Dr. Bidyut Barua for Youth Icon, 7 no Ward Councilor Mobarak Ali for City Leader, Ward 19 Urban Community Volunteer Leader Muhammad Abu Bakkar Siddiq Haroon for Urban Community Volunteer, Dr. Basana Rani Muhuri for Women Leader and Gausia Committee Bangladesh for Special Category. The Mayor handed over a crest, certificate, uttorio and 50,000 taka as prize money to each winner. The winners expressed their experiences and feelings at the event.
Seven members of Jury board Chief led by Executive Officer of Chattogram City Corporation, Sheikh Muhammad Touhidul Islam has selected 5 awardees for 5 categories through a rigorous process. The rest of the Jury Board members were: Architect Shahinul Islam Khan (Former Chief Town Planner), Engineer Delwar Hossain Majumdar, Former President, Institution of Engineers, Dr. Anwara Alam, Educationist and Writer, Mr. Md. Abul Hashem (Personal Secretary, Hon'ble Mayor, CCC) and Mr. Md. Arifur Rahman, Chief Executive, YPSA, Architect Abdullah Al Omar, Town Planner, Chattogram City Corporation.
At the beginning of the event Nasim Banu, Director of Social Development department, YPSA gave welcome speech. She mentioned YPSA and Save the Children feel privilege to support for organizing Mayor Event in Chattogram for the first time, which is a historic moment for whole Bangladesh. Next CEO of CCC, Sheikh Muhammad Touhidul Islam gave a presentation on the objective and process of Mayor Award.
Among others, Divisional Commissioner Dr. Md Aminur Rahman, NDC, Chattogram Police Commissioner Krishna Pad Roy, Chattogram District Commissioner Abul Basar Mohammad Fakhruzzaman and Humanitarian Director of Save the Children, Md. Mostak Hussain were present as special guest. Moreover, representatives from Fire Service and Civil Defense, Chamber of Commerce, Women Chamber of Commerce, journalist, INGO, NGO and UN Bodies, Councilors and civil society attended the event.
To be mentioned here, YPSA and Save the Children are implementing a project on Urban Risk Reduction (Proyash-II) in coordination with Chattogram City Corporation. Under this project, for the first time in Chattogram City Corporation the idea of organizing Mayor Award for acknowledging effortless leaders' contribution for the welfare of urban hub and encourage others came under discussion.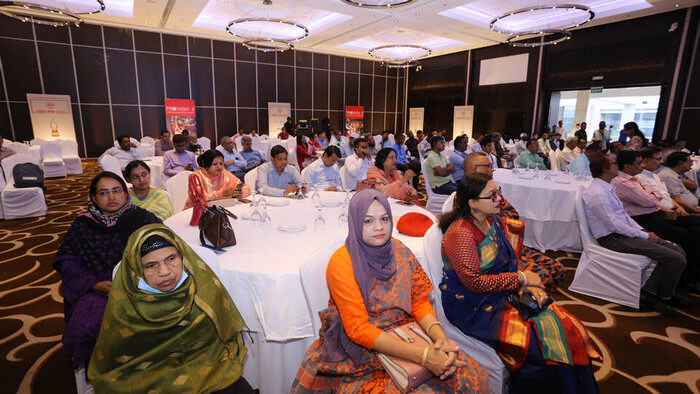 Honorable Mayor Freedom Fighter Md. Rezaul Karim Chowdhury took the initiative to implement it with the support of YPSA and Save the Children. Mayor also declared that in future, Chattogram City Corporation will take the initiative of organizing Mayor Award Ceremony every year.