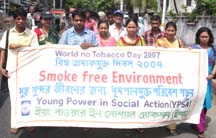 World Health Organization declared the 31st may as World No Tobacco Day. This day is celebrated trough out the world in every year.
YPSA significantly observed World No Tobacco Day `07 in Rangamati, Coxbazar, Bandarban and Chittagong with the support of WHO. YPSA arranged rally, seminar program in every region and distributed leaflets, stickers and copy of government ordinances, to the people, for awarness about tobacco control. Signboards were setup in every imperative public places.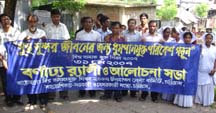 Representatives from the department of health, family planning, Youth development, Forest and Drug control of the government, also the representatives from civil society, print and electronic media and also NGO officials, indigenous people, religious leaders were present in the rallies and seminars. Approximately a total of 1200 people were participated in those events.
YPSA also observed this day in the head office as well as all the brunch office of Chittagong. The theme of "Creation of smoke free environment" was ascertained by the WHO in this year.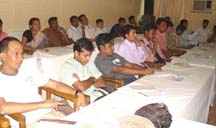 Speakers said in the seminar that tobacco is the second major cause of death in the world. People are suffering from many diseases as lung cancer, asthma, heart diseases and high blood pressure by smoking. The purpose of the day observation was encouraged to the local people and government for implementing laws of tobacco control.
The business men who are not aware about the hazardous impact of the human heath and making profit out of their unscrupulous business should be discouraged by the government. Speakers also said that the campaign of anti tobacco should be continued.