Incorporation of clauses in the proposed national policy on shipbreaking to ensure the issue of pre-cleaning of ships before breaking, establishing environmentally sound management of breaking ships, compliance with the international commitments, principle of ensuring human rights and saving environment, speakers said in a meeting in Dhaka.
Young Power in Social Action (YPSA), a non-governmental organisation, organised the discussion on Ship Breaking Industry: Challenges and its Future at the National Press Club, which was attended by different NGO activists and environmentalists. The first devoted website www.shipbreakingbd.info, of the country, on Shipbreaking is also launched that is developed by YPSA.
"No environmentally hazardous ship should be allowed to enter Bangladesh in the interest of protecting our flora and fauna," Hossain Zillur Rahman, chairman of Power and Participation Research Centre, a think tank, said, suggesting recycling of ships through application of modern technology to save workers' lives.
He pointed to the fact that continued manual ship breaking causes massive sea pollution, destruction of aquatic diversity and loss of lives in random accidents at Sitakund in Chittagong. Rahman urged the government to follow related international rules or guidelines in operation of the industry.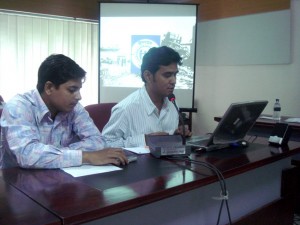 In the keynote speech, Mohammad Ali Saheen, YPSA program officer, a little enforcement of labour law in the ship breaking industry and lack of monitoring lead to loss of human lives and damage to environment.Toxic chemicals and hazardous materials of scrap ships are not managed in an environment-friendly way causing destruction of seawater wealth, Saheen added.
He emphasized strict monitoring and execution of the rules with regard to ship breaking industries to ensure such industrial workers' safety and other rights.
Quoting newspaper reports he said more than 400 workers were killed and 6000 seriously injured in the last twenty years.
Md. Arifur Rahman, YPSA Chief Executive, Professor Sekandar Khan, president of Bangladesh Economic Association, Chittagong Chapter, Professor Dr. M. Maruf Hossain of Marine Science Department at Chittagong University, Zafrul Hasan Sharif of Manusher Jonno Foundation and Sahidul Haque Moni of Bangladesh Paribesh Andolon, YPSA webmaster Mr. Abdulla Al Sakir also spoke on the occasion.
At least hundred of representative from different organization were address in the meeting. They all committed to YPSA that they will work with as active alliances.