YPSA organized different meetings on Smoke Free guideline with the respective coalition members in Laxmipur, Noakhali and Bandarban.
Guideline Preparedness Meeting held in Laxmipur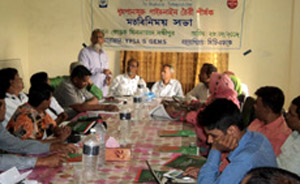 `Smoke free guideline should not contradict the Tobacco control law of the country', emphasized by the coalition members of Laxmipur Pouroshova in a meeting held on 28th February 2012 in a conference hall of Laxmipur.
Revision meeting on the Guideline held in Noakhali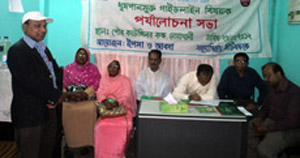 `Friendly Version of smoke free guideline is very important. And mass awareness activities are very essential before implementation of the guideline.' , said by the coalition members of Noakhali Pouroshova in a meeting for reviewing the draft guideline that held on 28th February 2012.
Banderban Coalition drafted Smoke Free guideline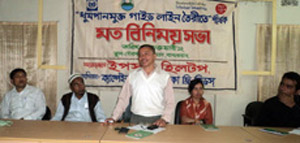 "The Smoke Free Coalition will finalize the Smoke Free guideline very shortly.", said the Panel Mayor Mr. Mong Haing Ching , of the Bandarban Pouroshova after having verbal consents from the Mayor of the Pouroshova.   He said it in a meeting on developing a smoke free guideline for the pouroshova. The meeting held on 16thFebruary 2012 at the conference hall of Bandarban Pouroshova.