With the slogan "The time has come; we're not tolerating it any more", YPSA expressed solidarity to "One Billion Rising" campaign. V-Day, the global activist movement to end violence against women and girls, announces the final escalation of its year-long ONE BILLION RISING campaign. On Thursday, 14 February, women and men in 203 countries came together in the largest day of mass action ever to stop violence against women and girls, to express their outrage, and to strike, dance and RISE to support an end to violence against women once and for all.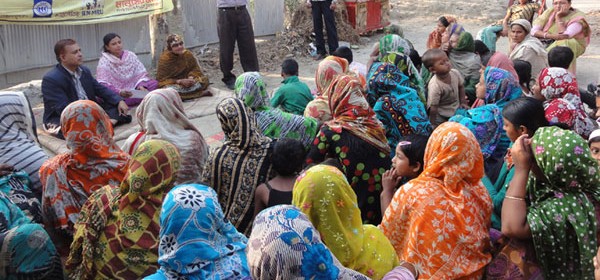 In Bangladesh 771 women became the victims of rape in 2012 out of them 157 gang-raped and 106 were killed after rape. According to the UNFPA, 'One in every three women has been beaten , coerced into sex, or abused in some other way, most often by someone she knows, including by her husband or another male family member.'
YPSA organized rally, human chain and  yard meeting in the different places in Sitakund and Mirsharai on 14 February with the support of of Actionaid Bangladesh, RAMRU and Manusher Jonno Foundation.