YPSA Community Engagement in Countering Violent Extremism in Cox's Bazar (CEVEC) Consortium organized a launching program of BCC Materials (Materials used for Behavior Change Communication) which was held at the conference room of Deputy Commissioner's Office, Cox's Bazar on 17th July 2017.
Md. Ali Hossain, Deputy Commissioner (DC) of Cox's Bazar as presided over while Additional Deputy Commissioner (Education & ICT) Mr. MahedulIslam moderated the program and Mr. Kazi Abadur Rahman Additional Deputy Commissioner (Revenue) and Ms. Farzana Rahman Executive Magistrate (DC Office) were present in there.
A briefe dupdate of YPSA CEVEC Consortium was presented by Ms. Khaleda Begum, Team Leader of YPSA.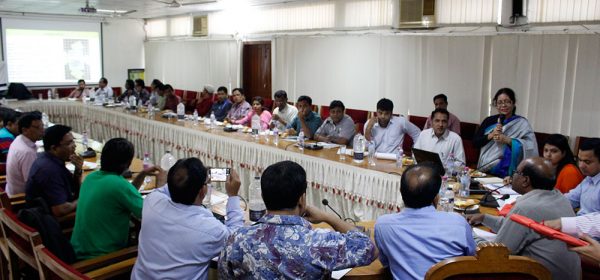 Md. Ali Hossain, Deputy Commissioner (DC) of Cox's Bazar, in his speech said that violent extremism is a global concern. Different forms of violent extremism increased around the world. Bangladeshis are peace loving nation and they have been living in harmony with different religious groups for thousands of years.  But some radicals try to break our social harmony all the time.
Governments alone cannot address violent extremism without multi stakeholder approach. He emphasized that the government, non-government and civil society organizations and people from all walks of life should work together to countering violent extremism. If the project activities will successfully implement in the field level, it is hope to reduce violent extremism from Cox's Bazar district and the community engagement model of this project will be spread in all over the Country.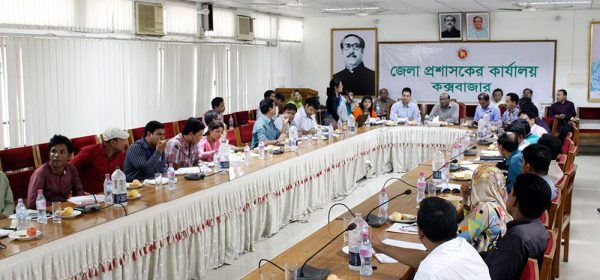 Discussants at the meeting also underlined BCC Materials ( Leaflet, Poster, Flipchart of Court Yard Meeting for Women, Flipchart of LSE Session for Youth and Flip Chart of LSE Session for Students) which published by YPSA CEVEC Consortium. These BCC materials are supportive and attractive for facilitating life skill education session of youth and students and conducting court yard meeting for women. These are a support for the exchange of ideas among Youth, Students, and Women which would be the smooth way to reach a desired destiny for countering violent extremism by community engagement.
Representatives from different NGOs and Civil Society and government officials  participated in the launching program.