Gokul Krishna Ghosh, Director of NGO Affairs Bureau (Joint Secretary), Prime Minister's Office of Bangladesh visited YPSA Head Office, Chittagong on 26 August, 2017. YPSA warmly welcomed the Director of NGOAB. At first he visits the Information Center of YPSA. The Information Centre has been set up as an archive of different awards and recognitions received from various national and international organizations as well as the records of developmental milestones of YPSA. The Director highly praised of YPSA after visiting the information center. He said that it was an innovative and an ingenious idea.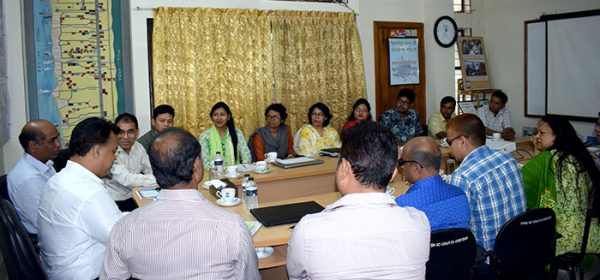 He attended an opinion sharing meeting with YPSA's senior staffs. At the beginning of sharing meeting, YPSA's Chief Executive, Md. Arifur Rahman has given a welcome speech and expressed gratitude to the Director of NGOAB for visiting the YPSA. All senior staffs introduced themselves in the meantime. Afterwards, a multimedia presentation about YPSA and its activities was presented.
At the discussion meeting, Director of NGO Affairs Bureau emphasized the importance of the knowledge of ICT and English language. He also emphasized NGOAB regulations and compliance issues, mainly the proper uses of different forms of NGOAB like FD1-9. He suggested giving more precise information to FD-6 and others required forms. This process will make easier to get quick approval of NGOAB.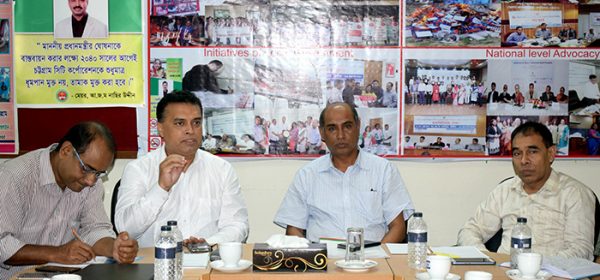 At the end, a question and answer session was held where YPSA's senior staffs were asking numerous questions on NGOAB regulations. The Director of NGOAB has given the answers of all questions.
At concluding session, Md. Mahabubur Rahman, Director (Social Development), YPSA has given a special thanks to the Director of NGOAB.