In order to explore the opportunities on working together more closely for the distressed people, YPSA Management and CMCH (Chittagong Medical College and Hospital) made a discussion meeting on 24 August 2017. On behalf of CMCH, Brigadier General Md. Jalal Uddin, Director, CMCH; Ovijit Saha and Tanzina Afrin, Social Welfare Officer, Hospital Social Welfare Office, Chittagong Medical College Unit were present in the meeting.
From YPSA management, Md. Arifur Rahman, Chief Executive; Md. Mahabubur Rahman, Director (Social Development); Palash Chowdhury, Director (Finance) and M. Morshed Chowdhury, Director (Economic Development) were present at this meeting.
The meeting was interactive and fruitful. Director, CMCH enquired about the activity of YPSA as well as looking for an opportunity to work together for the welfare of distressed people and marginalized community. Chief Executive shared that YPSA has been working on five thematic areas as Health, Education, Human Rights and Good Governance, Economic Empowerment and Environment, Climate Change and Disaster Management. Health is one of the basic theme of YPSA's interventions.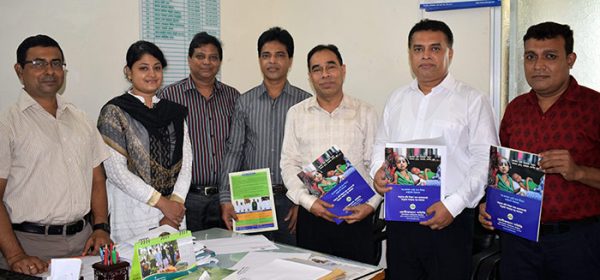 In addition, YPSA implemented numerous projects with collaboration of Chittagong Medical. For instance, Mass Causality Management Training, Youth Friendly Health Service and HIV AIDS Prevention Program etc. YPSA management has also shared the next opportunity on working together. Likewise, supporting in strengthen the CMCH information cell, building community volunteer, strengthen the network or connecting CMCH with different service organizations in Chittagong.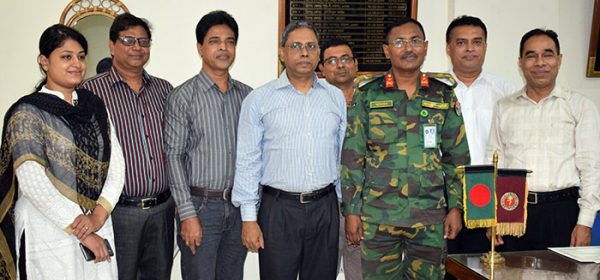 Brigadier General Md. Jalal Uddin has admired the YPSA's interventions and thanked for sharing the future working opportunities. He expressed that these efforts and collaboration might enrich the services of Chittagong Medical College and Hospital and access to services of marginalized community.
The Director of CMCH handovers the life membership certificate of Patients Welfare Society, Chittagong to YPSA Core Team Members.