On 6th November, 2017, Mr. David Moore, General Counsel, USAID, Washington, USA visited ongoing activities of Bangladesh Counter Trafficking-In-Persons (BC/TIP) Program which is being implemented by YPSA in Cox's Bazar. He was accompanied by Janina Jaruzelski, Mission Director (US Agency for International Development), US Embassy, Dhaka. High officials from Winrock International (WI) and USAID (USA and Dhaka) also accompanied him during his visit.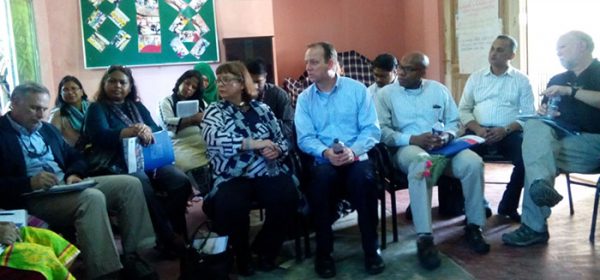 Mr. David Moore and his team had a two-hour long discussion with the ANIRBAN, a group of trafficking survivors working for welfare of the trafficking survivors, and Peer Leaders, a group of youths working for creating awareness about human trafficking. They were impressed with activities being carried on by both groups to stop human trafficking under YPSA-BC/TIP Program in Cox's Bazar.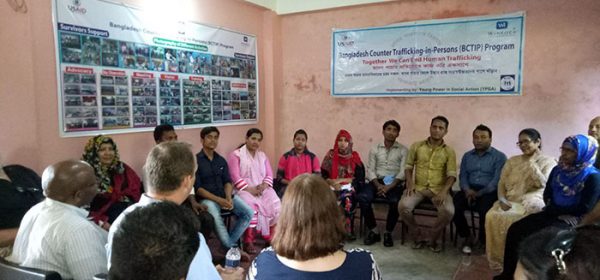 Mrs. Khaleda Begum, Team Leader of YPSA-Cox's Bazar and Mr. Jishu Barua, Program Manager, YPSA-BC/TIP Project, led the visiting program.
Mr. Jishu Barua presented an overview of progress of the BC/TIP Program while Mrs. Khaleda Begum underscored the need for strengthening partnership with USAID and WI to escalate the drive for countering human trafficking in Cox's Bazar as it is a human trafficking prone area. The USAID visiting team intended to know about the trafficking situation in the areas and how the trafficking survivors are being rehabilitated and reintegrated through YPSA-BC/TIP Program. Staff of YPSA-BC/TIP Team briefed the visiting team on the strategies and activities being undertaken to ensure services for the trafficking survivors and for creating awareness on anti-human trafficking in Cox's Bazar.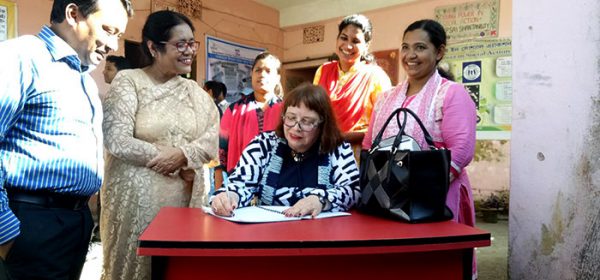 Moreover, the team also visited the Shanta Niloy, a shelter home of trafficking survivors, run by YPSA in Cox's Bazar.
The USAID visiting team appreciated the initiatives being implemented for the trafficking survivors through the program, and simultaneously expressed their willingness to continue and increase their supports to YPSA in future for this issue.