YPSA Community Engagement in Countering Violent Extremism in Cox's Bazar (CEVEC) Consortium organized A Roundtable meeting on "The role of civil society in curving violent extremism" which was held at the Uni Resort, Kolatoli, Cox's Bazar, on December 19, 2017. Top Officials of government and non-government organizations, educational institutions, women's organizations, along with representative of civil society and media houses attended the meeting.
Participants thanked YPSA Consortium for the time befitting project.
Team Leader Ms. Khaleda Begum in his inaugural speech briefed about the background of the project, involvement of Bangladesh government with it. She also described the progress of the project activities.
Discussants emphasized that the government, non-government and civil society organizations and people from all walks of life should work together to countering and preventing violent and extremism. Discussants at the meeting also underlined strong family bondage, moral and religious education, elimination of unemployment, income generating opportunity, awareness building in educational institutions and formation of public opinion to counter violent and extremism. In the house, all participates expected that it will help to achieve goals in the process of project implementation.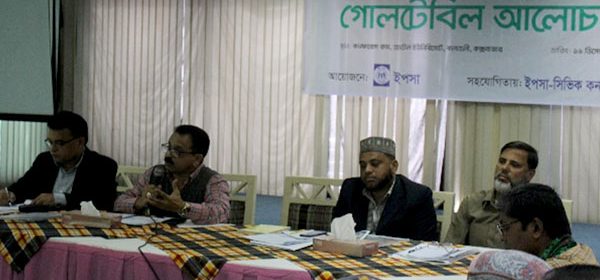 Additional superintendent of Police Md. Golam Ruhul Kuddus, Deputy Director of Youth Development Md. Shahidullah, Deputy Director of Islamic Foundation Md. Moniruzzaman, President of Cox's Bazar Chamber of Commerce and Industry and President of Cox's Civil Society Md. Abu Morshed Khoka were present as Special guests.
Md. Arifur Rahman, Chief Executive of YPSA and Chairperson of YPSA CEVEC Consortium in his concluding speech underlined that Extremism is a wide issue. Bangladesh government has planned to prevent extremism in two ways- Policy Action & Social Model in the country. YPSA works in line with the Social Model to prevent extremism in the project area.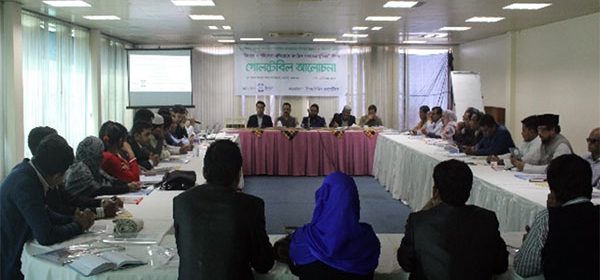 He also accentuated to all the stakeholders, students, women groups and youth and unemployed people are the major actors of this project and their support would build the peaceful Cox's Bazar in future which ultimate goal will be make harmony and resourceful Bangladesh and thanked to all participants for attending the round table discussion.