YPSA official Mr. Vashkar Bhattacharjee attended the twelfth annual meeting of the Internet Governance Forum (IGF), representing his organizations www.gaates.org / www.ypsa.org / www.a2i.pmo.gov.bd , and also as one of the Internet Society Ambassadors 2017. As an IGF ISOC Ambassador, he joined a diverse cast of individuals from various stakeholder groups to discuss public policy issues related to the Internet.
The IGF is the annual and main forum worldwide for discussions on Internet related issues and public policies. The forum aims to bring together diverse stakeholders from civil society, the technical community, governments and other groups to discuss and exchange experiences, case studies, practices and knowledge that can inform decision and policy making. The 12th IGF took place in Geneva, Switzerland, from 18 to 21 December 2017, on the theme, Shape Your Digital Future.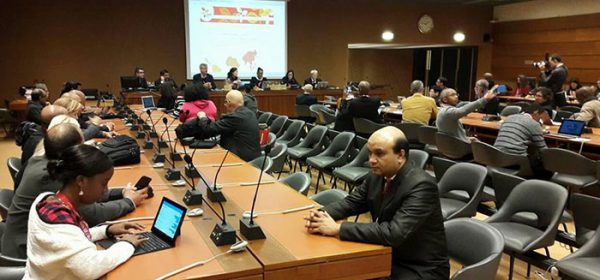 His participation in the IGF was very relevant not only for his community, but also for creating awareness about the importance of including people with visual disabilities in the conversations, solutions and Internet Governance discussions. The IGF provided a useful platform for discussion, exchange and collaboration at a global level and possibly for advancing and creating potential projects in Internet governance development within the Asia Pacific region.
The forum addressed how global Internet promotes freedom, inclusion, and diversity. As Mr. Bhattacharjee has done for a very long time, he played a critical role raising awareness of the challenges that people with disabilities face in every session and also on the opportunities that the Internet can provide and the importance of including people with disabilities in the discussions in order to inform policy and decision making.
Moreover, Mr. Bhattacharjee specialization and background on web accessibility allowed him to provide meaningful new insights in the sessions he participated on issues such as the rights of persons with disabilities. In line with this, many representatives also raised the need to work more for people with disabilities to establish an inclusive society.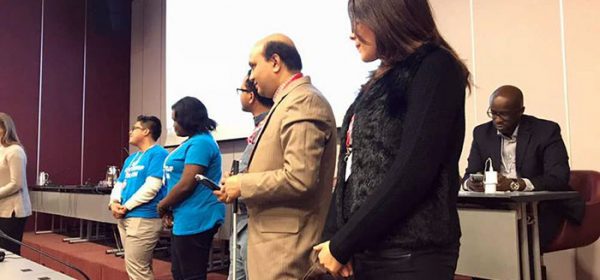 After his participation in the 12th IGF, Mr Bhattacharjee will be sharing his knowledge back in his country, from local to national level, and will be communicating the message on the need to provide an Internet for everyone. Furthermore, Mr Bhattacharjee is planning a digital inclusion workshop in Bangladesh which might be helpful for addressing the Sustainable Development goals agenda: an agenda where no one is left behind.
We need full cooperation from all of you from to make an inclusive digital Bangladesh.