A discussion meeting on "Roles & Responsibilities of Local Government Division and its' Other Institutions to Achieve the Target of- Tobacco Free Bangladesh by 2040" held on 8th August at Conference Room of Local Government Division, Dhaka. The meeting was organized by Local Government Division, Ministry of Local Government, Rural Development and Cooperatives, initiated by YPSA, DAM, ACD and AID Foundation and supported by CTFK, The UNION & Bloomberg Philanthropies.
Dr. Jafar Ahmed Khan, Honorable Senior Secretary, Local Government Division, Ministry of Local Government, Rural Development and Cooperatives presided over the meeting. In the meeting, a committee was formed headed by Ms. Roksana Kader, Additional Secretary, Local Government Division who will monitor and coordinate all TC initiatives and finalize Tobacco Control guideline for all local government.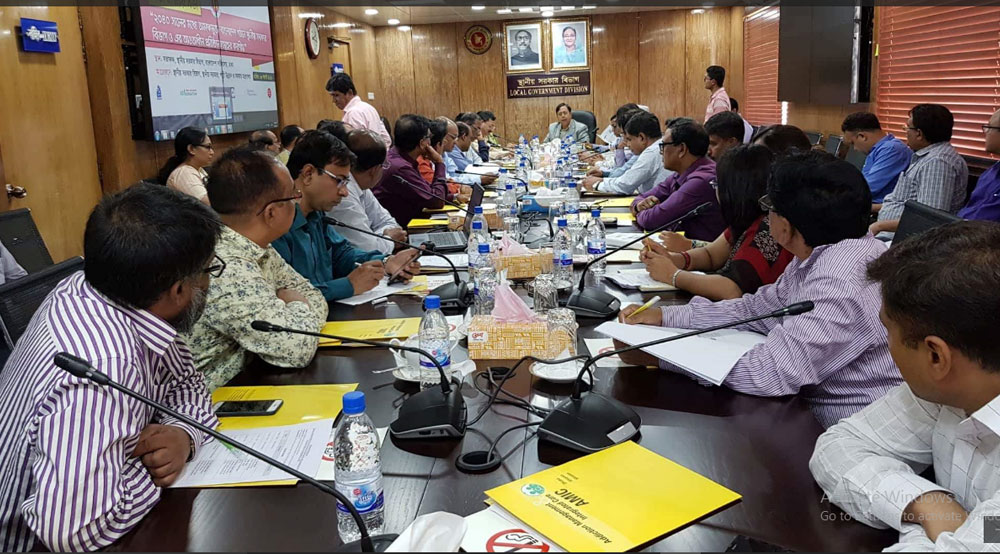 The Chairperson of the meeting also took decisions that TC issue will be included in monthly meeting agenda in all LGIs, Allocation and utilization of budget by LGIs will be ensured, A circular will be issued for displaying signage in all LGIs  offices and Local government Act 2009 will be reviewed for incorporating TC issue. Md. Khairul Alam Sheikh, Coordinator (Joint Secretary), National Tobacco Control Cell, Ministry of Health and Family Welfare shared a presentation on "Tobacco Control in Bangladesh and Local Governments Roles & Responsibilities."
Mr. Iqbal Masud, Head, Health Sector, Dhaka Ahsania Mission has moderated an open discussion session. Join Secretary, Additional Secretary and high officials of all departments under Local Government Division, representatives from BI grantees and BI partners were present in the meeting.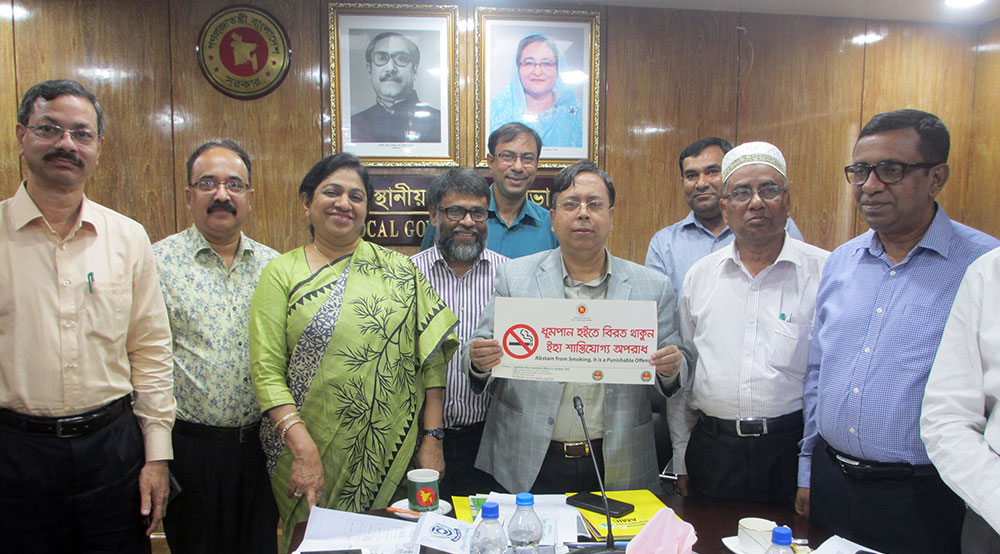 Besides Mr. Shariful Alam, Lead consultant of CTFK, Ms. Ayesha Ahmed, Program & Finance Compliance Officer of CTFK, Advocate Sayed Mahbubul Alam, Technical Advisor of The UNION, Mr. Md. Ruhul Kuddus, Joint Secretary of Health Welfare Division, Mr. Nasir Uddin Ahmed, Formar Chairman of National Board of Revenue and others delivered their speech in the open discussion session. At the beginning of the meeting Ms. Nasim Banu, Deputy Director (Social Development) and Team Leader of Tobacco control project of YPSA shared the objective of the meeting.