Professor Dr. Iftekhar Uddin Chowdhury, Vice-Chancellor of University of Chittagong, has inaugurated a modern technology-rich "Accessible E-learning Center" for the 150 visually impaired students studying at the University of Chittagong. A.K. Khan Foundation, a2i programme of Bangladesh Government and YPSA jointly established the Accessible E-learning Center which was formally inaugurated on January 7, 2019 at the university's Central Library Auditorium.
Honorable Vice-Chancellor Professor Dr. Iftekhar Uddin Chowdhury was present as chief guest while Md. Mustafizur Rahman, Additional Secretary and Project Director, a2i Programme; Salahuddin Kasem Khan, Trustee Secretary, A.K. Khan Foundation were present as special guests at the function.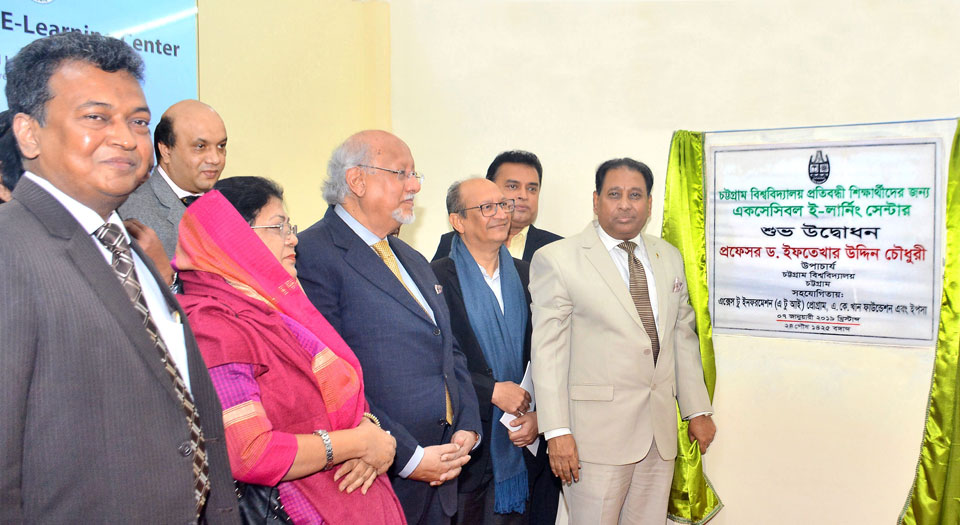 Professor Dr. Shireen Akter, Pro Vice-Chancellor, University of Chittagong presided over the programme. Vashkar Bhattacharjee, National Consultant, a2i Program made the welcome speech and Md. Arifur Rahman, Chief Executive, YPSA moderated the programme.
The Chief Guest said in his speech, Chittagong University has been declared as the first Inclusive University in Bangladesh. Establishment of Accessible e-Learning Center is one of the key initiatives to make the university inclusive.
Apart from this, a number of programs have been taken for the students with disabilities in Chittagong University, including admission quota and education scholarship for the students with disabilities. He added.
He hoped that such effective and innovative initiatives would be expanding for all the universities across Bangladesh.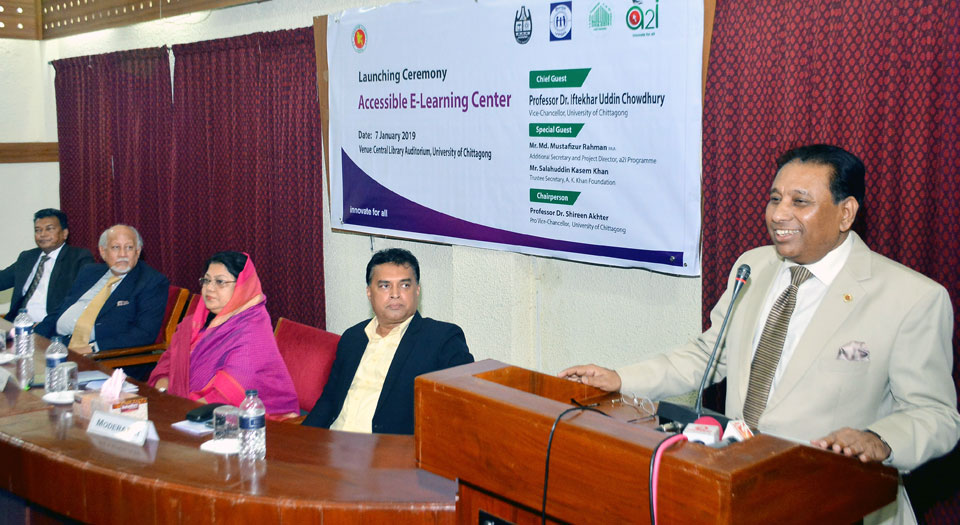 Vashkar Bhattacharjee, while giving his introductory speech, said that this e-learning center is equipped with computers, all types of software and hardware tools (known as adaptive or assertive technologies), more than 200 Digital Talking Books, Accessible Dictionary, 300 booklets, 50 Braille books, and ICT training have been consistently provided to nearly 100 students.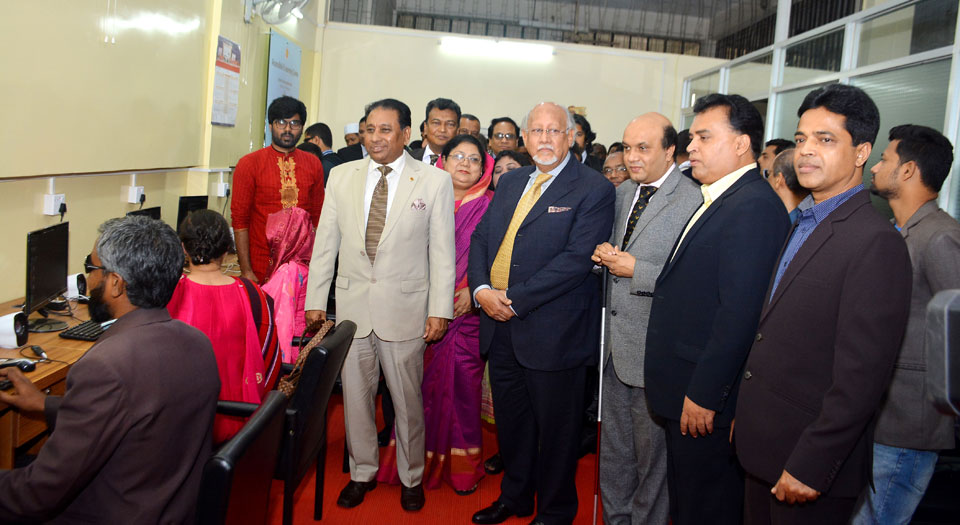 Professor Dr. Shireen Akhtar in the concluding speech said, the students with disabilities are not backward in any part but rather than pioneers. Through this kind of e-learning center, Chittagong University would train students with disability to make them skilled for their employment, so that they can play a significant role in personal and social life.
Media Coverage