Dr. Mohammad Jahangir Alam, Joint secretary to the Ministry of Home Affairs, Government of Bangladesh visited YPSA-Counter trafficking in Persons (BC/TIP) Program in Cox's Bazar on February 02. Other senior official from Winrock International and YPSA Cox's Bazar team were present during his visit.
Visiting team interacted with the members of the "ANIRBAN", a YPSA led organization of trafficking survivors, and visited the "Shelter Home" which aims basic care, support, rehabilitation and reintegration of human trafficking survivor of victims. He also attended a Community Meeting at Petashowdagor Para, Cox's Bazar Powrasava.
The Joint secretary talked to the Survivor Voice ANIRBAN members and wanted to know the current situation of human trafficking through the sea-route from Cox's Bazar and how they have been working in their area against human trafficking, save migration and child marriages issues.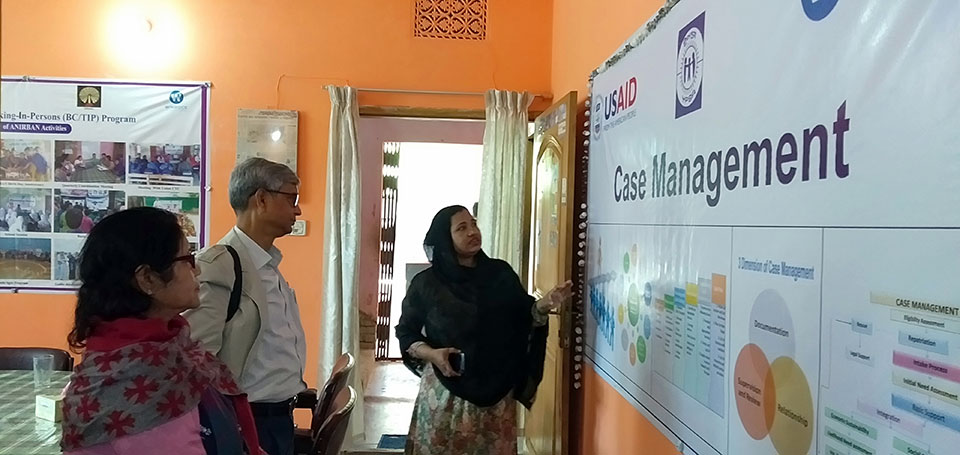 ANIRBA Leaders Md. Ismail Kashemi, Mohammad Ishaq, Md. Forkan, Sumon Barua and Md. Sayedullah informed the Joint secretary about the ongoing activities and the future plan.
He also talked to the trafficking survivors staying in the Shelter Home and left his comment in the visitor's book.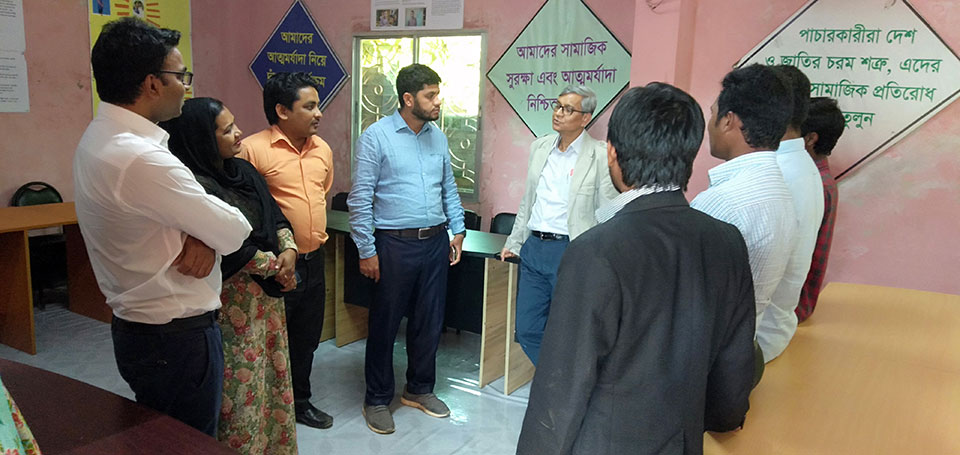 Najmul Islam Senior Program Officer, Winork International-BCTIP; Khaleda Begum, Deputy Director YPSA; Hosne Ara Rekha, Project Manager, YPSA-BCTIP Program; Md. Shahidulla, Admin and Accounts Officer, YPSA-BCTIP were also present during this visit.