Community people of Amin colony from 7 no West Sholosohor Ward and Pora Colony from 19 no South Bakalia ward arranged a clean campaign in their community on 25th and 26th June, 2019 respectively. YPSA facilitated and provided all necessary support they need under the Proyash II project.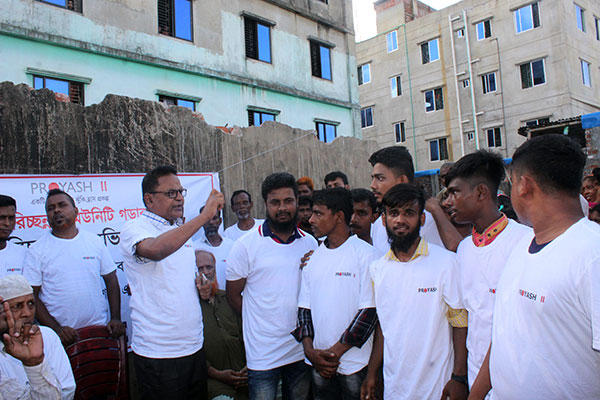 Members of Ward Disaster Management Committee, Women, Children & Youth and Urban community volunteers were the main participants of these campaigns. Mr. Moynul Hossen Ali Chowdhury;  Slum Development Officer of Chattogram City Corporation was present in the campaign and described some cleanliness activities in front of the slum people in making their community clean and safe. YPSA had given one dustbin for each family of these two colonies as a part of safe and clean slum initiatives. Cleaners from Chattogram City Corporation swept the whole colony and collected garbage.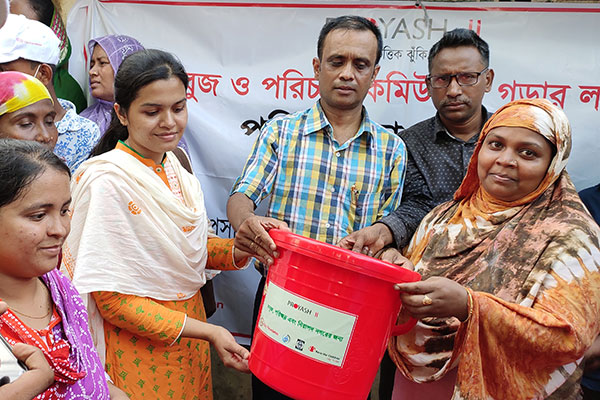 Mr. Yeasin Chowdhury Achu; Ward Councilor of 19 no. ward attended in the clean campaign and told people that, "Please use this Dustbin to put into your daily garbage rather than any other storages . Waste management is very important to keep our health sound. Always be clean and do clean your house and surroundings."
YPSA Proyash II project staffs were present at the meeting.