20 women with disabilities are getting market driven ICT training at YPSA-IRCD since March 2019 under the project, Empowering women with disabilities through market driven ICT training and accessible information on sexual and reproductive health rights (SRHR), supported by The Edward M. Kennedy Center for Public Service and the Arts, Dhaka. They are given training on MS Windows Basic, MS Word, Internet Browsing, E-mailing, and use of Smartphone through screen-reader and so on.
It is not the first time that YPSA-IRCD is conducting such a workshop as it has been successfully conducting Professional Development Training for Person with Disabilities since 2006, and almost all the trainees who attended these are working in various well reported organizations, and many of them are serving as government employee.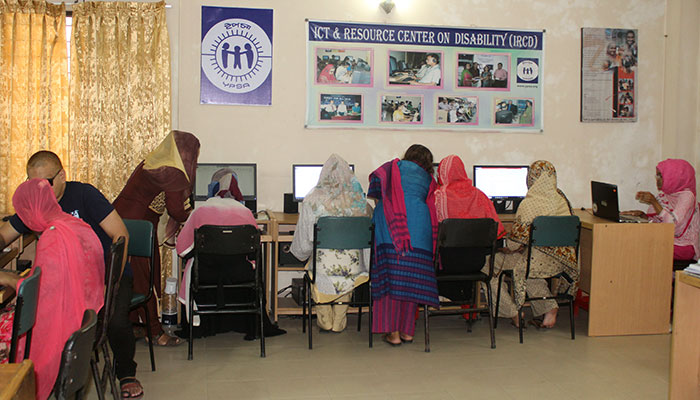 Nevertheless, YPSA believes, this project will improve the quality of their life, enhance their dignity as individuals and work their way out of poverty, unemployment and ignorance by providing them with ICT based professional capacity to exercise equal employment and business opportunities by using their ICT skills and also proper accessible information on sexual and reproductive health to ensure their happy personal life.