A Memorandum of Understanding (MOU) was signed between YPSA and Chattogram City Corporation for making the Tobacco Free Chattogram city. The MOU signing ceremony was held on 8th August 2019 at the Conference room of Chattogram City Corporation. Mr. A.J.M Nasir Uddin, Mayor of Chattogram City Corporation was present as chief guest. Mr. Shamsuddoha, Chief Executive officer on behalf of Chattogram City Corporation and Mr. Md. Arifur Rahman, Chief Executive on behalf of YPSA signed the MOU. The overall objective of the MOU is to contribute for establishing a model of Tobacco free Chattogram city through implementing the Tobacco control law & Tobacco control guideline by taking combined and sustainable efforts.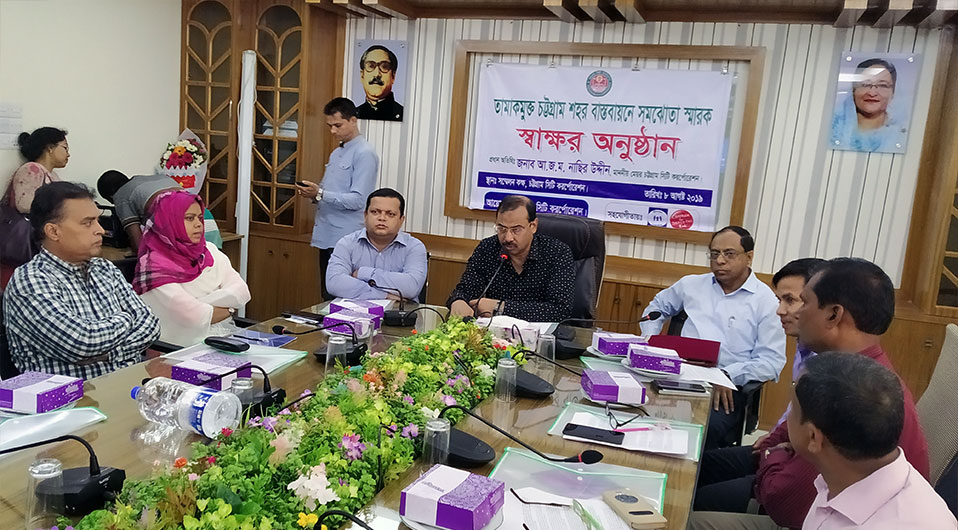 The Chief Guest, Mayor of Chattogram City Corporation said that a comprehensive plan should be developed for ensuring the Tobacco free City and huge awareness activities will be taken at education institutions.
Higher Officials of Chattogram City Corporation, Councilors, ATMA members, Journalists, Youth volunteers, representatives from civil society and NGOs were participated. Ms. Nasim Banu, Deputy Director of Social Development and Team leader of Tobacco Control of YPSA shared the objectives of MOU and concept of Tobacco free City.