Urban Community Volunteers of 19 no South Bakalia Ward of Chattogram along with others community based organizations has executed a special campaign aimed at tackling Dengue and Chikungunya in 19 no. Ward on 17th October, 2019. Alhajj Yeasin Chowdhury, Ward Councilor and Ms. Farzana Parvin, Councilor (reserved) were also attended the campaign to spread awareness to prevent dengue and Chikungunya fever. YPSA has supported the volunteers for this campaign under an Urban Development Project titled 'Proyash II'.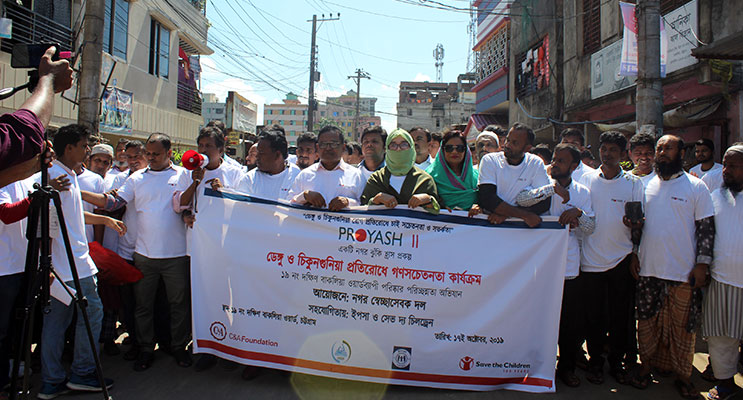 Almost 150 people includingmembers of different social organizations and clubs, youths and women participated in this campaign. Firstly, they rallied to different places like badiyartek, moydar mill, pora colony, miya khan nogor etc. from ward councilor office. Their slogan was "Dengue Ebong Chikunguinya Rog Protirodhe Chai Shocetonota Abong Sotorkota". After the rally Mr. YeasinChowdhy said that, "Aedesmosquito is responsible for dengue and chikungunya. So it is very important to remove stagnant water which is breeding place of Aedes mosquito. It is awareness which can save us all from these types of diseases."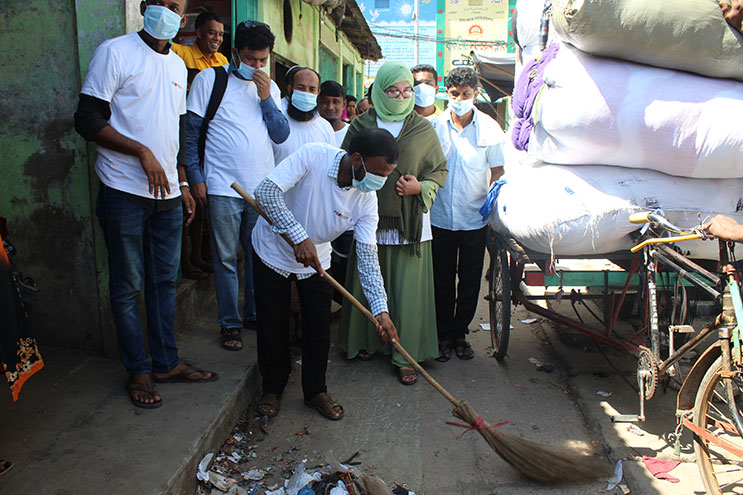 Then the volunteer group divided into four groups and executed cleanliness activities around the ward with the support of cleaners of City Corporation. Medicines were sprayed into the areas where water is stagnant. They also planted tress after cleaning where garbage was accumulated.