His Excellency, Peter Fahrenholtz, German ambassador to Bangladesh visited YPSA on November 9, 2019.  He inaugurated the newly renovated "YPSA ICT and resource Center for Persons with Disabilities (IRCD)" which is supported by the Development Corporation of the Embassy of the Federal Republic of Germany, Dhaka.
After the inauguration ceremony, he interacted with the trainees with disabilities at the IRCD Lab. Students with disability demonstrated their ability to use computer and smartphone with assistive technology. Visually impaired youths demonstrated how to use computer without looking at the monitor with screen reading software, how to read digital accessible books etc.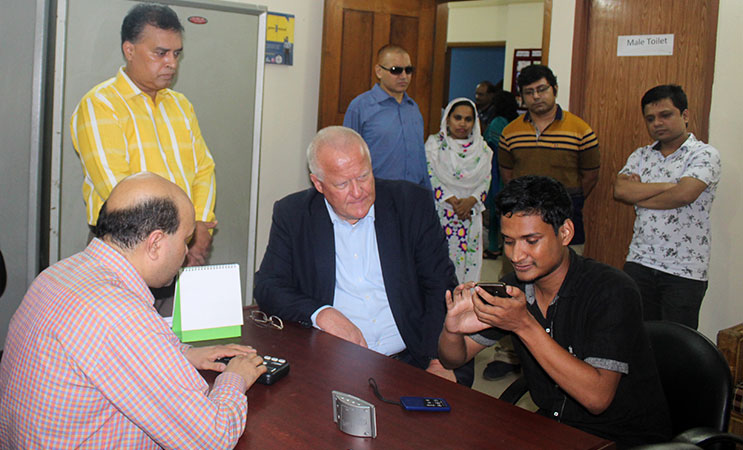 They also thanked the ambassador and the German people for their support to the persons with disabilities in Bangladesh. Few of them expressed their eagerness about studying in abroad and requested the ambassador to start an educational and technological (accessible) exchange program for the students with disabilities.
The ambassador graced the inaugural ceremony as chief guest. In his address, the chief guest said, "It is a great honor that you have invited me here and we have been able to contribute for such a unique initiative". He expressed his sincere thanks to YPSA for its work for the persons with disabilities and assured that the German embassy would love to contribute for creative enterprises like this in future.
The ambassador also said that he would start a talk about initiating an exchange program.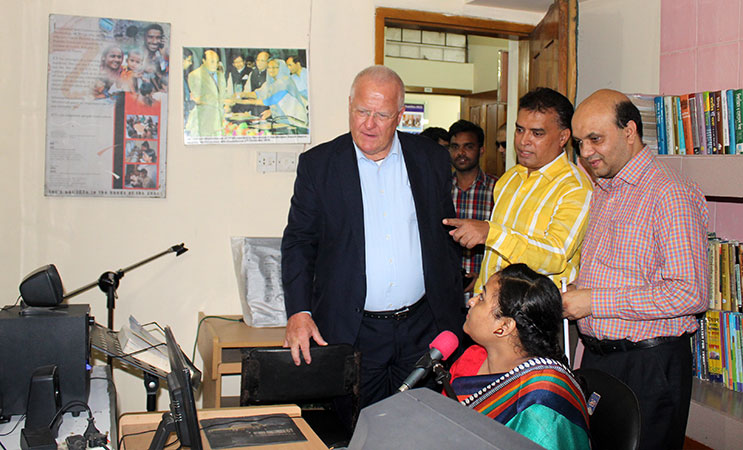 YPSA Chief Executive Md. Arifur Rahman presided over the function. In his speech he said, "YPSA has been working to bring about a positive change in the life of persons with disabilities since its inception and it will continue to do so until Bangladesh become an inclusive country in all regards where the rights of the persons with disabilities are ensured". He also expressed his gratitude towards the ambassador for visiting and supporting YPSA.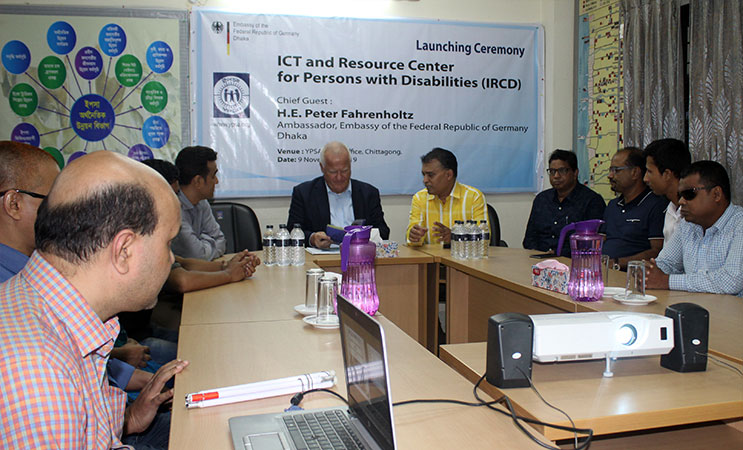 Vashkar Bhattacharjee, Team Leader of YPSA-IRCD, while giving his introductory speech, said that this center is now equipped with all the necessary state-of-the-art-technologies which will equip, empower and enable the students and persons with disabilities to compete and succeed  in academic and economic sectors. He also gave a short power point presentation on YPSA's disability inclusive initiatives and achievements.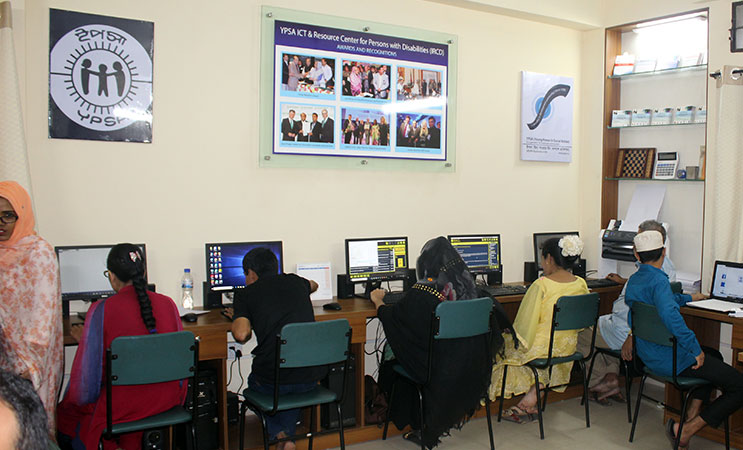 Nevertheless, YPSA established ICT Resource Centre on Disabilities (IRCD) which has been keeping a unique, tangible and significant role in the ICT for persons with disabilities in Bangladesh since 2005, and implementing various development programs like ICT training for the Professionals with Disabilities, empowering youths with disabilities through market driven ICT skills, creating accessible multimedia talking books for the students with visual disabilities, creating accessible dictionary etc. which has been creating a great impact in the disability community throughout the country. As a result, many people with disabilities are becoming empowered and getting access to education, employment, receiving ICT related training, and working at government and non-government organizations, corporate sectors, banks and educational institutions.