YPSA has been implementing various social and human development programs in Cox's Bazar District since 2001. After 25, 2017, various humanitarian assistance programs had been implementing for the forcefully displaced Myanmar citizens in various camps in Ukhiya and Teknaf upazilas in Cox's Bazar district, as well as various programs for the socio-economic development of the affected local population.
On 9 October, 2019, Director General (Additional Secretary) of the NGO Affairs Bureau of the Prime Minister's Office of the People's Republic of Bangladesh, K. M.  Abdus Salam visited YPSA's Education in Emergency Program Learning Center (TLC) at the Camp 18,  YPSA's Food Distribution activities under General Food Distribution (GFD) Project at the Camp 3 and 4, YPSA's Shelter Home at the Camp 13, and YPSA's health care services of Age Friendly Space (AFS) at  the Camp 11 and 12.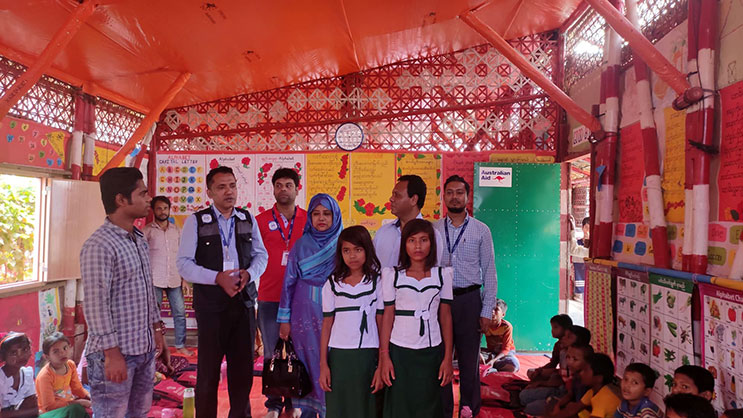 He expressed his appreciation to YPSA for its initiatives taken for the forcefully displaced Myanmar citizens at the camp area.
Earlier on 5th November, Director General of the NGO Affairs Bureau  Abdus Salam visited the YPSA Cox's Bazar office. A discussion meeting was held in the conference room on the occasion of the Director General's visit.
At the beginning of the meeting, Chief Executive of YPSA Md. Arifur Rahman welcomed the Director General and discussed the various social development activities implemented by YPSA in Cox's Bazar.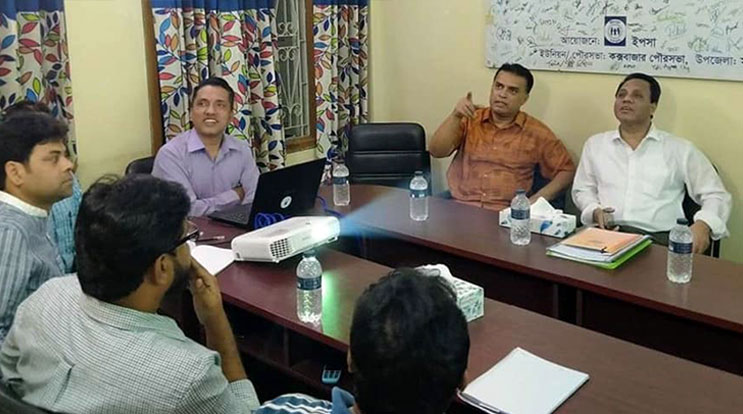 Mr. Abdus Salam emphasized on various programs of YPSA like prevention of human trafficking, prevention of violent extremism, livelihood projects, youth involvement, youth empowerment and youth skills development projects. Above all, he emphasized the need for more activities for the socio-economic development of the affected local people of Ukhiya and Teknaf .
During the meeting, he listened graciously to a story of human trafficking victim. With the initiative of YPSA and the assistance of the Office of the refugee relief and repatriation commissioner, the human trafficking victim was handed over to his family. Director General highly praised YPSA for its support.