Disaster Management Committee of Shulak Bahar Ward of Chattogram City Corporation organized a basic training workshop under YPSA-PROYASH II project on 26 November. Dr. Nurun Nahar Chowdhury, the Joint Secretary of the Ministry of Defense of the Government of the People's Republic of Bangladesh served as the head facilitator. Shukla Thakur, Assistant Manager of the Save the Children also facilitated the training workshop.
The major disasters of Bangladesh, including the types of disasters and causes, disaster prevention, provisions of the Ordinance made by the SOD were explained in detail in the workshop. Participants were divided into 4 groups and presented 4 presentations. 35 members from different professions participated in the workshop.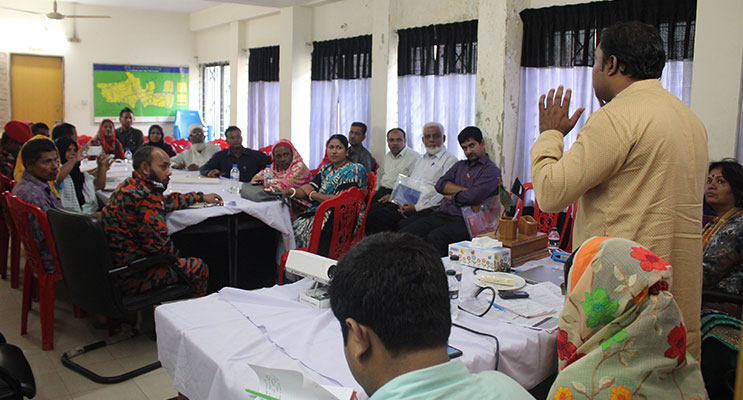 After the training, Chairman of the Disaster Management Committee, Morshed Alam, Councilor of 8 no. Shulak Bahar; Women Councilor Jasmine Parveen Jesy; Fire Service and Civil Defense Senior Station Master Enamul Haque; YPSA Project Coordinator Shawkat Osman; YPSA Project Officer Ataul Hakim and Monitoring and Evaluation Officer Sanzida Aktar spoke in the meeting.
Joint Secretary Dr. Nurun Nahar thanked the participants for their spontaneous participation in her speech and urged all to fulfill their duties.
Councilor Morshed Alam said the training was very important, and urged all to do their best to combat disaster risk reduction.