Hedayetullah Al Mamoon, Chairman of Bangladesh NGO Foundation (BNF), a self-governing body under Financial Institutions Division of Ministry of Finance, Government of the People's Republic of Bangladesh, said, the NGO Foundation has been implementing various development programs across the country through non-governmental organizations or NGOs to achieve Sustainable Development Goals (SDGs). Bangladesh has already become a low-income country. By 2021, we will become a middle income country. In order to reduce the poverty rate of the country and build Bangladesh as a developed country, the NGOs will implement need-based projects for the implementation of VISION 2041.
He was speaking as chief guest in a meeting with the head of NGOs working in Cox's Bazar at the conference room of YPSA Cox's Bazar Office on 23 November, 2019.
The chairman of NGO Foundation also said, previously NGOs have played an important role in achieving the Millennium Development Goals (MDGs) and hope that NGOs would play a significant role in achieving Sustainable Development Goals (SDGs). With the support of Bangladesh NGO Foundation, local and national NGOs have been working at the grassroot level for the development of disadvantage population and playing an important role in establishing an information technology based Digital Bangladesh. Along with the government's leading role in implementing the country's development vision as well as Sustainable Development Goals, NGOs play a significant role as a helping hand.
The meeting was chaired by Khaleda Begum, regional head and deputy director of YPSA Cox's Bazar and Assistant Director and Head of Rohingya Response Program Mohammad Shahidul Islam moderated the meeting.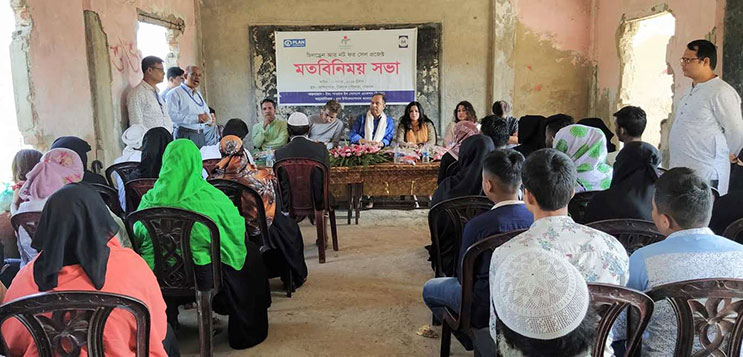 BNF chairman visited various activities of YPSA at Teknaf Upazila.
Bangladesh NGO Foundation (BNF) implements various social and humanitarian development programs by providing grants among the NGOs working at the national level and the regional and local level in the country.