YPSA celebrated National Youth Day 2019 with the joint efforts of Government, NGOs, Education Institutions, Community People and Local Youth. This year's theme of the day is''Skilled youth building the country, Bangabandhu's Bangladesh'. Colorful rallies, Discussion Meetings, Community Radio Programme, and Tree Plantation Programme were arranged at different working areas (Chattogram and Cox's Bazar District) of YPSA. The day celebration was a great success as almost 1500 participants spontaneously participated with different professionals including Government Officials, Academicians, NGO representatives, Civil Society, Student, Youth and Media people.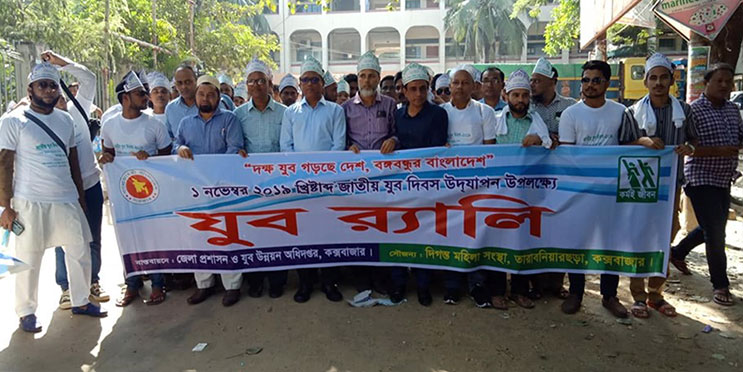 In Chittagong, YPSA participated a colorful rally with divisional administration and DYD, Chattogram. After the rally, YPSA has attended the discussion meeting which was presided by Divisional Commissioner, Chattogram.
In Sitakunda and Rangunai YPSA has attended the Upazilla administration events on national youth day 2019. Radio Sagor Giri FM 99.2 has broadcasted special program on National Youth Day 2019.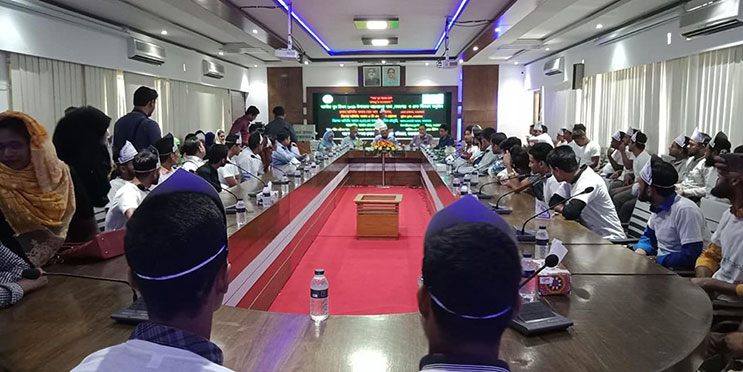 In Cox's Bazar, YPSA joined a rally and discussion meeting with the Deputy Commissioner Office, Cox's Bazar. Mr. Kamal Hossain, Deputy commissioner of Cox's Bazar preside the Discussion meeting and he said There's no alternative to utilizing the youth to build a digital Bangladesh by 2021, achieving SDGs within 2030 and the goal of a prosperous Bangladesh by 2041," he also adding more that the government is determined to create more employment and self-employment opportunities for the youths at home and abroad.After the discussion an open discussion was held where participants have taken part on that discussion. Most of the participants were agreed on skilled youth and decent work and SDG 2030.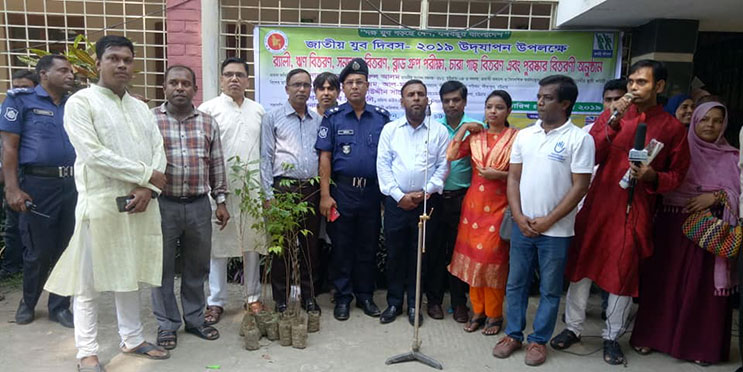 On the other hand, with the mark of National Youth Day 2019. YPSA volunteers, Cox's Bazar were distributed 100 trees and street cleaning campaign. Alike, YPSA youth volunteers conducted a discussion session in Cox's Bazar Sadarupzila. The discussion meeting was presided by Yousuf Ali, Project Coordinator, YPSA-Active Citizens Project. He emphasized the importance of skill to utilize of demographic dividend of Bangladesh. He also said that the skilled youth of Bangladesh can play a vital role for ensuring Sustainable development goal (SDGs) 2030.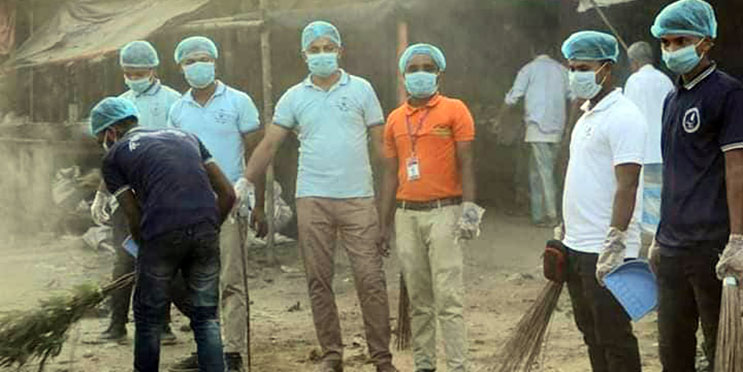 Md. Arifur Rahman, Chief Executive, YPSA has given a special message on the occasion of National Youth Day'2019, he said, Youth development is an integrated part of YPSA's Strategic Plan. All interventions of YPSA has inbuilt the youth development issue. YPSA believed skilled youth can make happen the developed Bangladesh within 2040.