National Conference on Preventing/Countering Violent Extremism 2019 (https://ncpvebd.com/) was held on December 9-10, 2019  at International Convention City Bashundhara in Dhaka to create a platform among researchers, practitioners and affiliated concerns to prevent and counter violent extremism (C/PVE), The conference was organized with the technical support by USAID and United Nations  jointly with Counter Terrorism and Transnational Crime Unit (CTTCU) of Bangladesh Police and Stop Violence Coalition (SVC). In the conference most up-to-date lesson learned and best practices were discussed and shared with the broader C/PVE community. The main expected outcome agenda of the conference was on gathering stakeholders' recommendations on pre-drafted C/PVE strategy paper which has been drafted by CTTCU on preventing violent extremism. In the concluding days of the conference intense discussion and sharing on the draft were held to make conscious of experiences and recommendations needs to be incorporated in final strategy paper.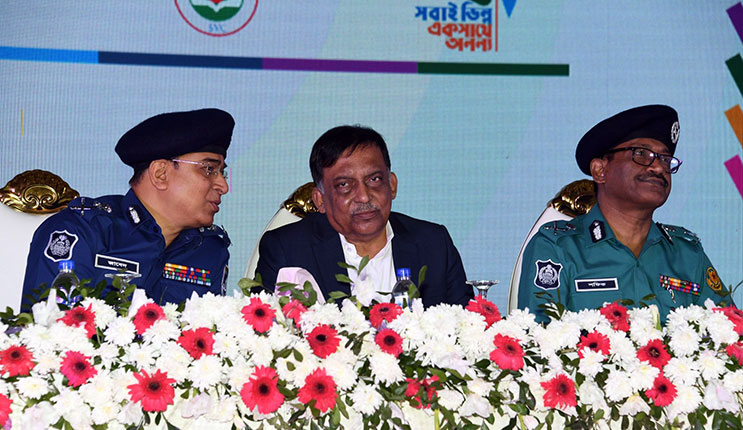 Honorable Speaker of Parliament Shirin Sharmin Chaudhury ,MP as Chief Guest opened the Conference and special guests were International Affairs Advisor to the Honorable Prime Minister Dr. Gowher Rizvi, UN Resident Coordinator Mia Seppo, U.S. Ambassador to Bangladesh Earl Miller  and CTTCU Chief Monirul Islam.  The Speaker stressed the need for a broad approach to violent extremism throughout the world, urging researchers, development partners, politicians, law enforcement, and civil society to collaborate against the drivers of violent extremism.
A team from YPSA's project titled "Community Engagement in Countering Violent Extremism in Cox's Bazar (CEVEC)" actively participated in the conference. On the second day of the conference, a session on "Sharing of Experience, Challenges and Recommendations – NGO Perspectives" was held which was moderated by Md. Arifur Rahman, Chief Executive, YPSA.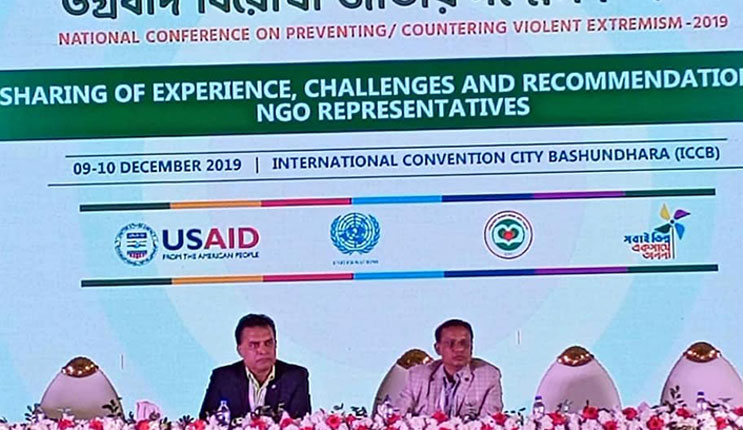 In the concluding session of the conference, Mr. Asaduzzaman Khan, MP, Honorable Home Minister, Government of Peoples' Republic of Bangladesh attended as Chief Guest. In his speech Home Minister thanked USAID and UN for their support to strengthen the capacity of Bangladesh Police, Coast Guard, NGOs and CSOs in C/PVE. He aphasias on the family level parenting to ensure proper care and guidance to children and young adults to prevent the youth of the country potential be derailed into violent extremist (VE) activities.  He also marked that Joint and combined efforts from parents, teachers, faith leaders are essential tackle this potential crisis where media also can play proactive role.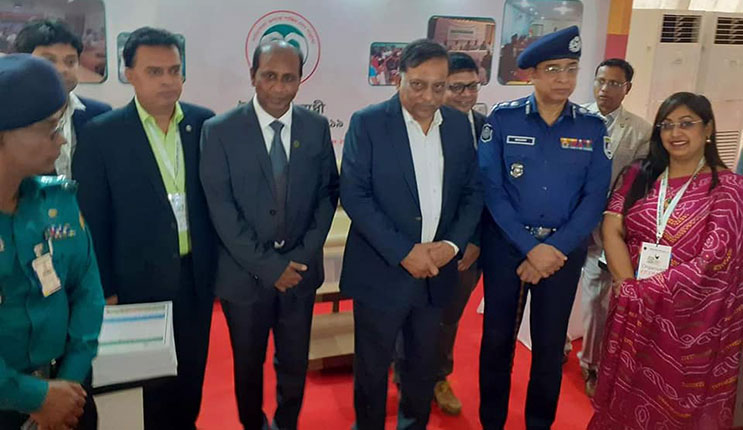 Among the distinguish guests, Inspector General of Bangladesh Police Mr. Javed Patwary mentioned the present challenges in de-radicalization process especially for the convicted terrorists in prison and the tasks for rehabilitation of militants where faith leaders can play a significant role. Among others, Mr. John Allelo, Deputy Mission Director, USAID Bangladesh, mentioned in his speech that violent extremism is a threat for democratic society. He reassured USAID's commitment to support Bangladesh in C/PVE. Moreover, Mr. Shafiqul Islam, Police Commissioner of Dhaka Metropolitan Police emphasis expert support and joint initiative to protect deradicalize youths.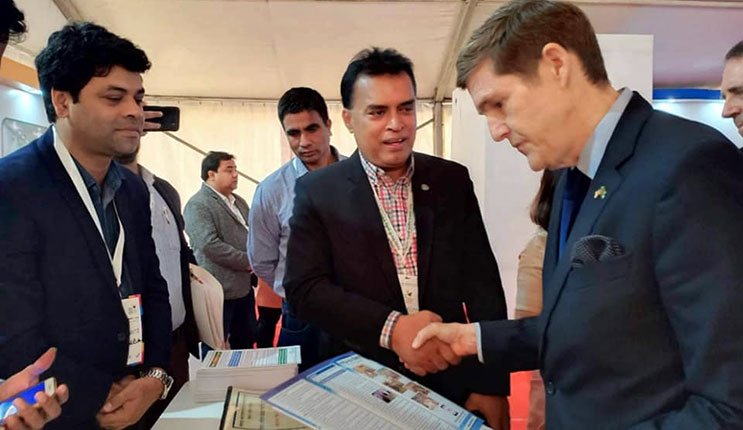 In the closing remarks with vote of thanks, the chair of the conference Md. Monirul Islam, Additional Commissioner and Chief of CTTCU expressed his thanks to organizers and participants to make the conference successful. He mentioned that the discussions, sharing and recommendations of National Conference will be beneficial to identify the gaps on P/CVE and will create a pathway to make collaborative work environment among state and non-state actors to prevent violent extremism.