Women in Bangladesh, including South Asia, are persecuted only because of their gender identity. Women are deprived of their basic rights in all areas including food, health, education, security, physical and mental development, politics and participation in the workplace. Regardless of age, education, wealth, location or race women are victimized. All of us have to work to create a safe, women-friendly work environment. We all have to work to ensure that the child development is not disrupted. We all need to work to eliminate child labor and protect children from violence, discrimination, and other mistreatment.
Speakers on the Orientation of YPSA Child Protection Policy and YPSA Gender Policy expressed the above views. The orientation workshop took place on 8 February at YPSA-HRDC in Cox's Bazar. All the staffs of YPSA working in the Cox's Bazar area participated in the workshop.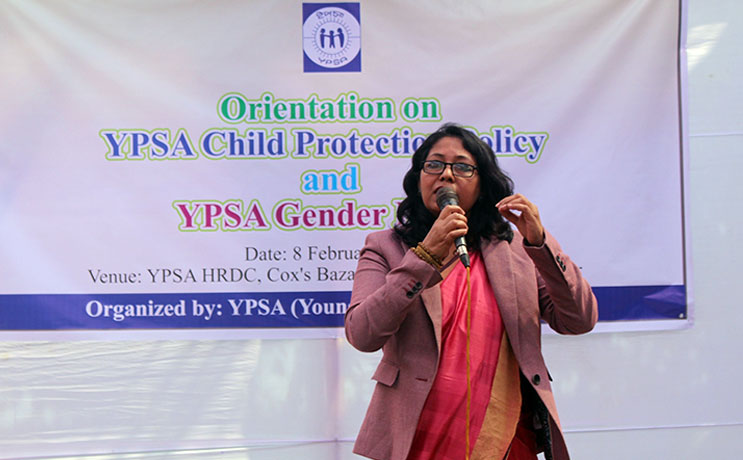 Ms. Khaleda Begum, regional head of Cox's Bazar and deputy director of YPSA presided over the program.  Abdus Sabur, the focal person of the YPSA Child Protection Committee, and Nashim Banu Shyamli, president of the YPSA Gender Committee, were the key facilitators in the orientation workshop.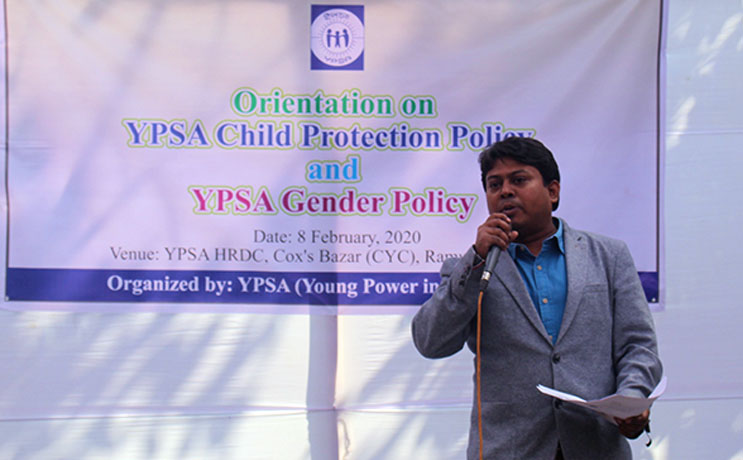 YPSA Director (Finance) Palash Chowdhury, Assistant Director Shahidul Islam, Assistant Director (Finance and Risk Management) Roxana Begum, HRM & D Manager Gazi Mainuddin, Program Manager Rajat Barua, Rohingya Response Program Coordinator Jishu Barua, and YPSA Cox's Bazaar Office Focal Person Mohammed Harun, spoke in the occasion.